Play Expo – Blackpool
Play Expo Blackpool. The original Play Expo, is back for it's sixth year! In July. A return of retro and modern gaming goodness housed in the Norcalympia Exhibition Centre in Blackpool.
A host of guests are still to be announced, but Games World's Big Boy Barry will at the event over the whole of the weekend, he will be taking part in a Q&A session about his time in the games industry whilst also hosting a number of tournaments which will be running over the weekend.
Of course if tournaments are your thing, then be pleased to know that a lot of these you will be able to sign up for over the event, so get your fight sticks out of the cupboard, or your trusty pad if you must because there is sure to be a tournament for you.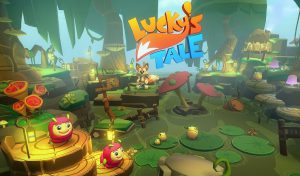 Lucky's Tale is going to be one of the games showcased in the VR Zone. With the PlayStation VR, HTC Vive and Oculus Rift being available all with a number of different games to play and enjoy. A number of staff will also be on hand to make sure you don't injure yourself.
LAN gaming will make a return, with a number of classic LAN games being available for you to just jump in and play, this should include favourites like Doom, Command and Conquer as well as Counter Strike.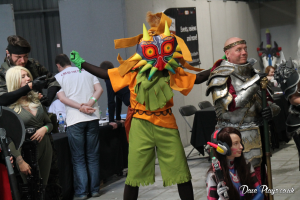 Cosplay signups are now live if you want to join the masquerade and I will be aiming to take many photos, like past events and there will also be a number of Cosplay guests including Lady Valentine and David Roth – Exeter Cosplay, two very experienced Cosplayers who will no doubt have some awesome Cosplay on display.
Of course the retro console area will be on hand for those that want to play something a bit nostalgic but of course modern gaming consoles will also be on hand with a number of new titles loaded ready to play.
You can head over to https://www.playexpoblackpool.com to buy tickets for the event which runs across the weekend of the 15th-16th July 2017.