Corsair *fixes* 16.8M colour issue with RGB keyboards
After a good few months of people complaining about the issue with colour gradients on Corsair RGB keyboards. Corsair have announced a fix for the issue which adds the 16.8M colours they had advertised.
In a forum post Corsair James, a member of the technical marketing team, has announced that as of CUE 1.5.108 and FW 1.20 an option within the settings page allows users to toggle the 16.8M functionality on and off.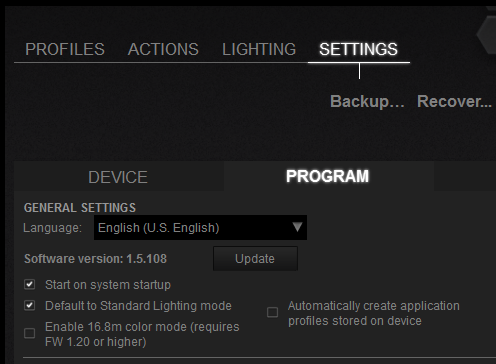 Now the reason this is a toggleable option and not one that is permanently available is down to certain lighting combinations causing a flicker effect. James noted that while this flicker could be reduced it would have affected the response time of the keyboard itself and that this was not a compromise Corsair wanted to make.
Also included in this update, which may help to understand the amount of time taken to make the release, is a completely redesigned USB protocol for the software and firmware of the keyboard. This change should mean that other issues reported with the keyboard such as locking up in-game should also be hopefully resolved.
In the same forum post a few users have posted videos of the flicker effect and whilst it might be an annoying problem, I would take the videos with a pinch of salt as video recordings of LED's especially ones that use PWM can sometimes exaggerate the issue being shown. (I will leave a video at the bottom from the thread so you can see the new issue for yourselves).
In the end though, it's good to see Corsair finally living up to the original marketing bumpf.
https://www.youtube.com/watch?v=Coaehz9a2DE