Arctic British Breeze Desktop Fan Review
Before starting I would like to thank Arctic for jinxing the British weather, not even a day after receiving the Arctic British Breeze the warm weather that we were experiencing here oop north disappeared and it decided to pour down with rain. Brilliant! Finally though the weather has finally taken a turn for the better so I thought it was time to get this written and posted.
Anyway onto the review. The British Breeze is a USB desktop fan from Arctic, who are a leading provider of cooling solutions. I agree it's a bit of a break from more hardware reviews, but you have to be comfortable when playing games, am I right?
About Arctic
ARCTIC is a global leader for computer cooling solutions. Our solutions are well recognized for offering extremely quiet and highly efficient cooling performance at affordable prices. In the rapidly changing computer and electronics industries, we keep a cool head while concentrating on intelligent and practical solutions. Due to our dedication to quality – with our products you know what you get.
Specifications
| | |
| --- | --- |
| Fan Diameter | 92mm |
| Fan Speed | 800-1800 RPM (controlled by knob) |
| Power | 5V – 0.2A |
| Cable Length | 1.8m |
| Fan Dimensions | 186mm (H) x 100mm (L) x 96mm (W) |
Packaging
The Arctic British Breeze comes in a very nice box, which has a picture of the specific model you have purchased, so depending where you are this is likely to differ.
The fan doesn't look any different than what is on the box itself….
Using the knob on the base, you can adjust how fast the fan spins and it clicks so you know when it is fully off (obligatory Ducky keyboard in shot) Arctic rate the fan at its minimum being 800 RPM and at Max 1800RPM.
Now let's take a better look at that lovely base.
Testing
Standard testing procedure applies, and I am happy to report at its max speed the Arctic British Breeze produces a nice amount of airflow. Thanks to the adjustable mount the fan can also be directed extremely easily – although to avoid the chance of injured fingers, best to adjust it whilst it is off.
It is as expected, extremely quiet, even when it is the only thing that is turned on you would be hard pushed to hear it.
The build quality is also to Arctic's exceptional standards, with a nice overall weight and solid construction.
After looking at the Arctic website the Breeze Country fan is available in several different flavours, all of which feature stylings to the different countries, admittedly some are more flashy than others. I mean take a look at the USA model, it even has an eagle at the center of the fan – can you feel the FREEDOM!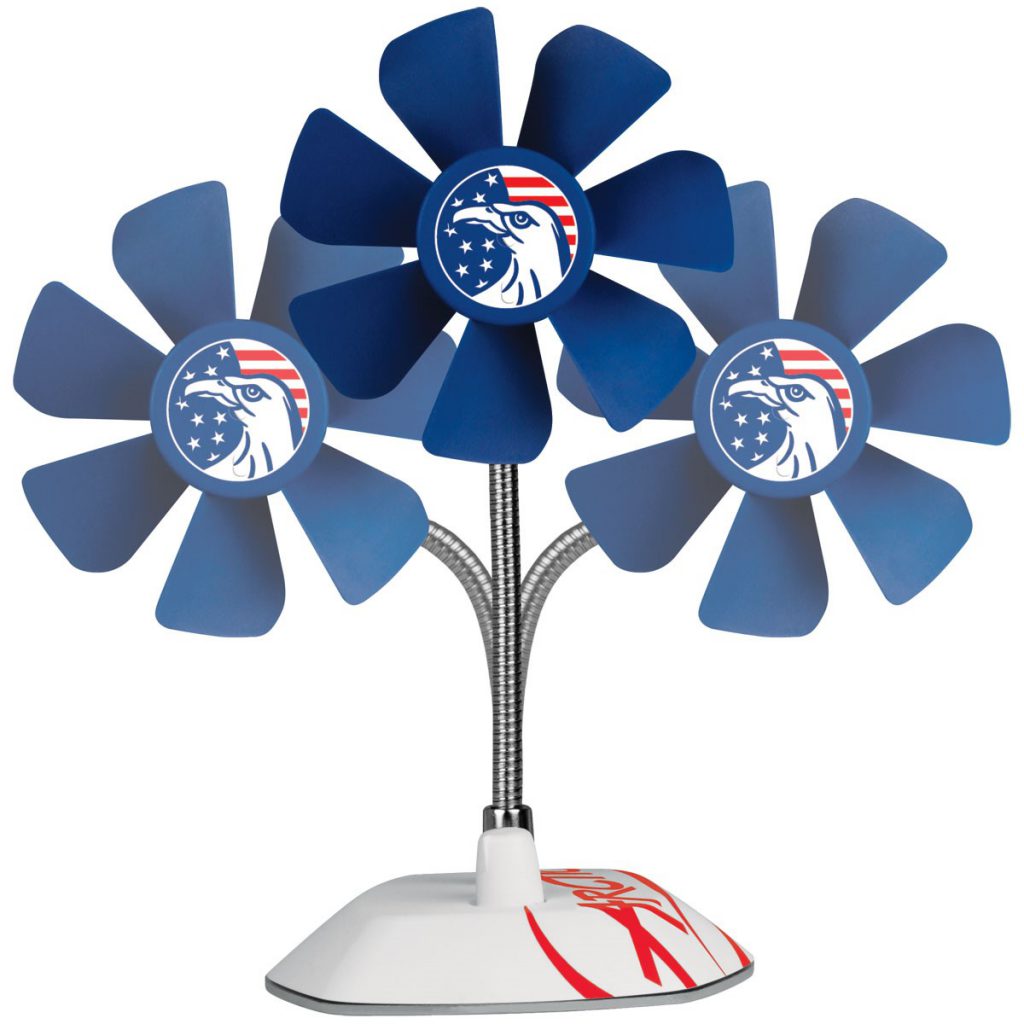 Others are a bit more conservative and just incorporate the countries colours into the design.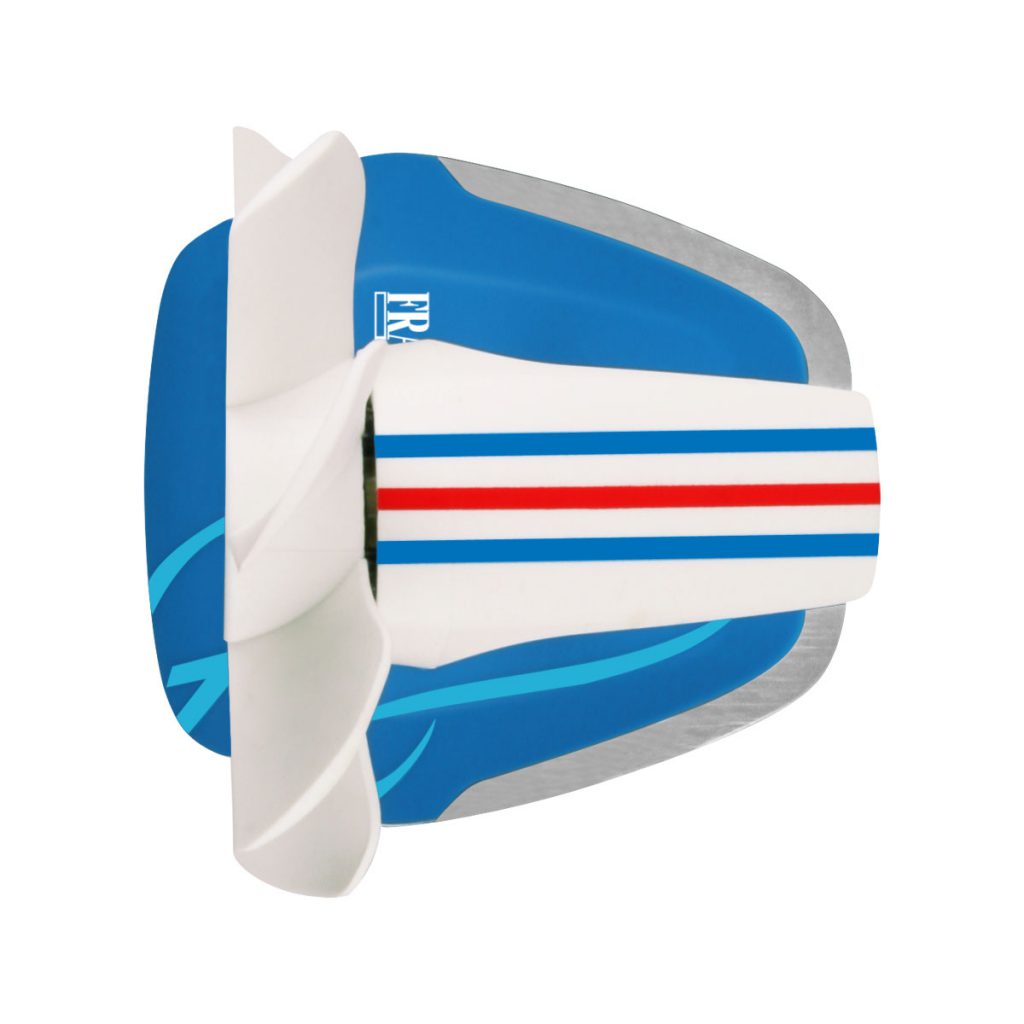 Final Thoughts
Short review today, but in practice the Arctic Breeze provides just that, a pleasant breeze which as the few short weeks of British Summer arrive should mean that it is a welcome addition to any desk.
As a gadget I can highly recommend the Arctic Breeze as something that does what it says on the box. Though if the flashy styling of the Country editions are not for you, the Breeze is also available with more humble designs and they also have a Breeze Pro which has a four port bus powered USB hub built into it, allowing for more chance of use when the weather gets a bit colder.
You can see all the different variations over at http://www.arctic.ac/eu_en/breeze-country.html