Constructor HD hitting shelves soon
I had to post about this. This was one of my favourite games growing up and I remember it fondly. Although I was shocked to see that it was getting the HD remake treatment of other games.
From the few images released so far, it has kept a lot of the look and feel of the original game, though I really hope that there are also a great deal of improvements added in that 20 year gap.
The below image appears to have been taken on a PS4 and it is slated for release on all major consoles including the soon to be released Nintendo Switch. I am currently attempting to get a review copy to see how it has improved.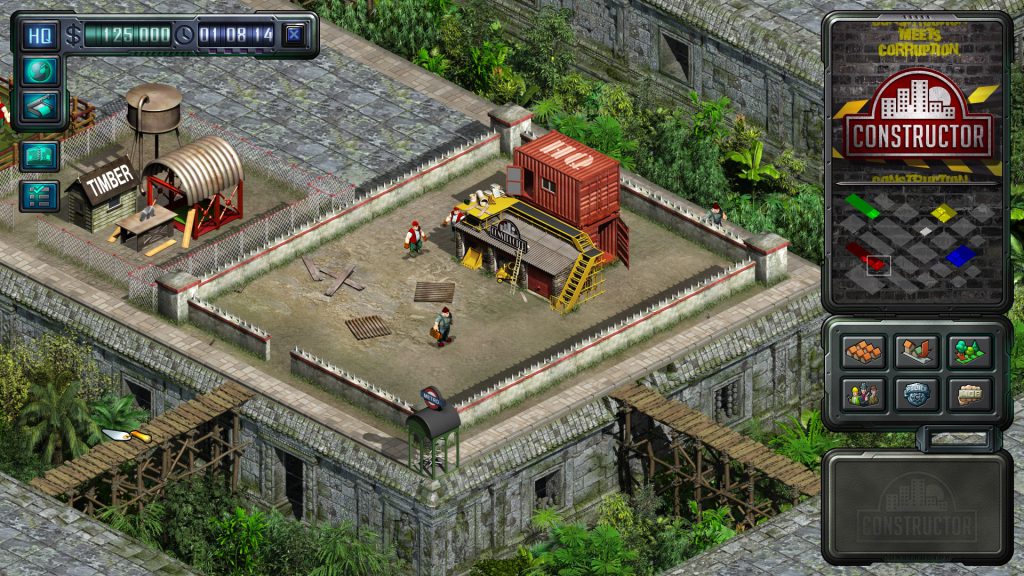 Press Release Below:
Constructor Storms Onto Nintendo Switch™! Nintendo's new console to support 20th Anniversary of legendary title
LONDON, 13th January, 2017 – System 3, the worlds longest running privately owned publisher and developer of market-defining PC & Console titles, proudly announces that its long-awaited Constructor will be released on the hotly anticipated Nintendo Switch™ console.
The release of Constructor on Nintendo Switch™ marks the 20th Anniversary of the multi-million-selling city builder and is testament to System 3's ability to keep up with the rapidly-changing world of gaming hardware.
Using the Nintendo Switch™, Constructor fans will be able to seamlessly take their construction empire with them, allowing players to build, sabotage, and cause construction chaos anywhere. Caught short and need to lay some pipe during Constructor? Undock your Nintendo Switch™, take your place on the porcelain throne, and continue building your empire in uninterrupted comfort. Just remember to flush.
Constructor also utilises the wireless play of the Nintendo Switch™, allowing up to four mates to effortlessly play against each other in the many multiplayer Constructor challenges.
"The drive and ambition to bring products to the world's most dynamic gaming systems has stood System 3 in good stead over its 35-year existence. The Nintendo Switch is the latest example of hardware allowing us to bring our unique vision to the market. You'll now be able to build and run your construction empire anywhere you like – you'll never stop building!", said Mark Cale, CEO of System 3.
Constructor will be released on launch day for Nintendo Switch™, and 28th February for Xbox One, PlayStation® 4, & Steam players.