DavePlays @ Play Expo 2017
Manchester Event City once again played host the north's largest gaming convention just over a week ago.
The Play Expo brought the biggest and best that gaming has to offer, with both retro and current gen gaming showcased throughout the vast halls. With hundreds of games on tap available and ready to play. This meant there were plenty of things to keep even the fastidious of attendees engrossed over the two day event.
One of the largest draws of the event, is the Pinball Zone and this year it spanned even further than before. With table after table lined up on free play ready for you to play.
Its an amazing sight seeing so many lined up being played and creates a sound that is hard to describe.
I really liked seeing some of the inner workings of the cabinets because as things do over the event, things break, but as quickly as they experienced issues a crack team of staff would have them back up and running.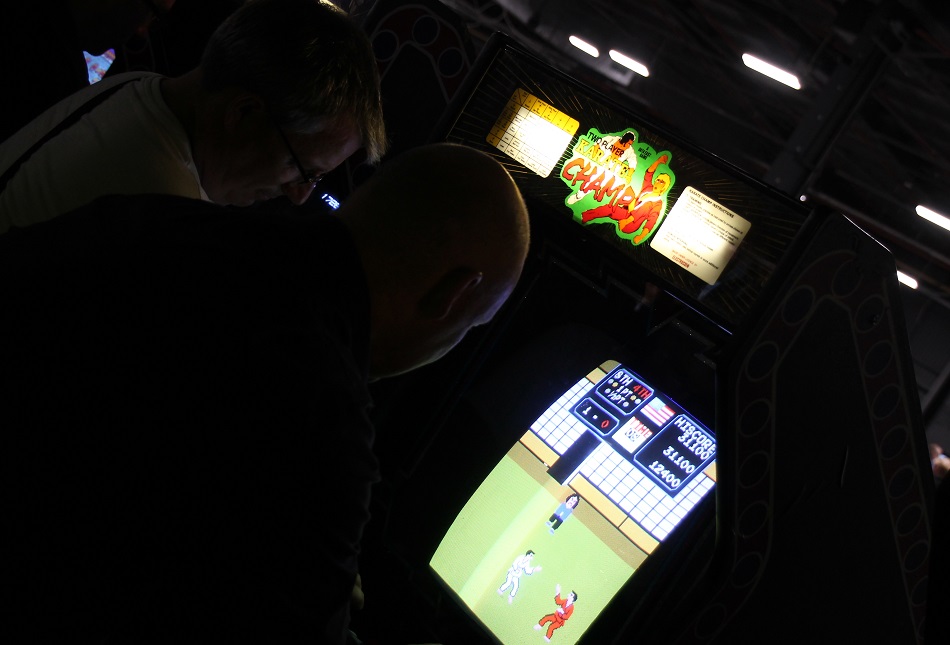 On the Sunday of the event my good friend Dan (Danlevan.com) came down and we started with a long stint in the Arcade area.
Unfortunately Thundercross was not among the cabinets at the event but we did make a go of beating House of the Dead this year complete with its cheesy 80's movie esque script we had a blast.
We moved on to Sega Rally afterwards which is still as tough as nails as I remember it (even on freeplay!). I will admit to taking the crown in our little head to head but my victory was short lived.
The return of the large Retro Zone, where console after console was lined up oft with a small selection of games to plug in and go was where I met my demise to Dan in Soul Calibur on the Dreamcast.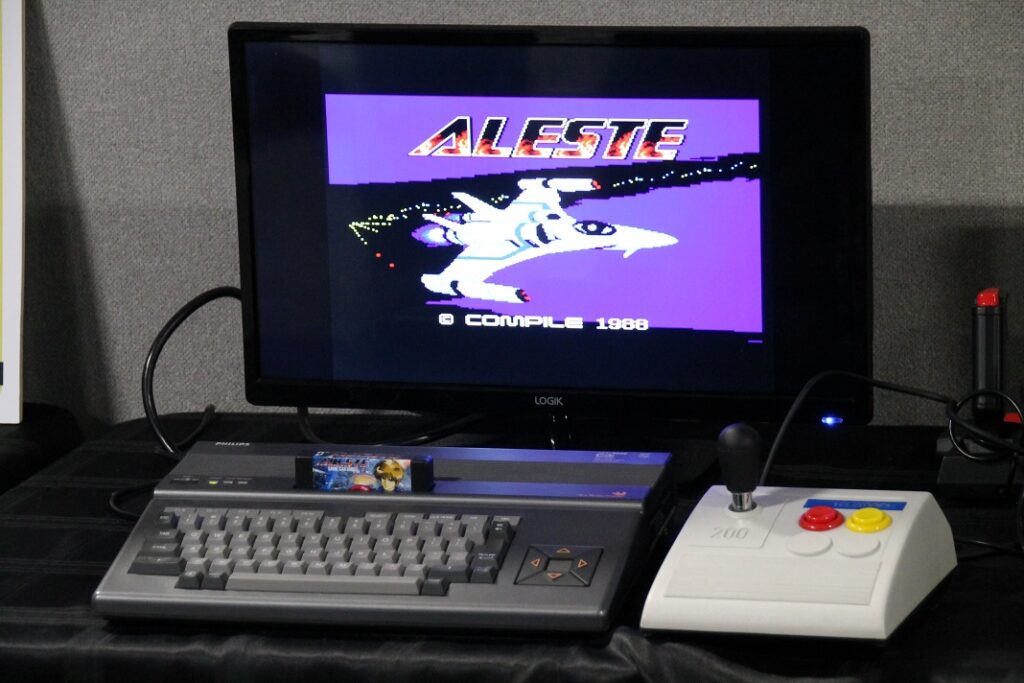 It was amazing to see so many gems available and ready to play. This included a number of multiplayer staples such as Mario Kart and GoldenEye which are amazing friendship ending games!
Littered around the event were a number of stalls selling your favourite in classic and sometimes new games.
My favourite of these was a stall that I first encountered at the 2016 Play Expo and once again where I parted with some hard earned cash.

Allan's Japanese Retro Game sales as the name implies, deals generally with Retro Japanese region games, although surprisingly one of my pickups this year was a PAL release of Touhou Genso Rondo: Bullet Ballet and another was a rather nice poster from Senran Kagura – Peach Beach Splash
I found that the prices on a lot of the PAL stuff has pretty much hit the point where I am priced out of buying a lot of the games that I want so I am glad that Allan is able to supply me with such awesome games!
Indie games were in abundance, and while I only got to play a few the ones I managed to snag a bit of time on were brilliant.
So here are my three picks, all of which you should follow and pick up when released!

Raging Justice is a game that I could dedicated an entire post to. While I had fun breaking the tractor with Dan at EGX (they fixed it for Play Expo 🙁 ) every time I get a chance to play the higher my anticipation gets for this super retro brawler.
There was actually quite a lot of the game open to play at Play Expo and me and Dan decided to play as much as we could without ruining too much of the game for its impending release (This year right guys?!)
The difficulty scales quite well as you proceed through varied levels, with a surprising amount of teamwork required to keep each character from killing the other in friendly fire related incidents….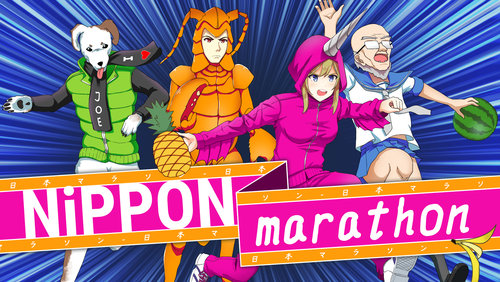 Nippon Marathon….This game I had only seen a little of before heading down, but I managed to snag a decent amount of time playing it and it is a really fun and kooky game.
Its still in development, but it mixes the bizarreness of Takeshi's Castle, the physics of  Gang Beasts and the power-ups from Mario Kart to make for what could become a truly great friendship ending game.
I thought I was pretty good after a few races with the other attendees but the QA tester on hand quickly humbled me. Even in defeat it was still a fun experience expecially with the amount of Doge induced madness at the end.

Tanglewood is a game that I have followed (but was unfortunately too poor to back) since it launched on KickStarter back in November last year.
Speaking to the developer Matt at the event, shortly after discovering a bug on the first play of the first day, it is plain to see that it has been a labour of love getting the original dev hardware to produce this beautiful game.
As a testament to the type of dev he is. Over the weekend he was fixing bugs (including the one I found) and was updating the carts he had brought. You could even play the game on an original Mega Drive / CD Dev Kit he was using to patch the games.
Tanglewood is a game that you can actually play a demo of and I recommend you do just that! So click below
https://bigevilcorporation.itch.io/tanglewood-demo-0104 
PreOrders for this will be available shortly after the KickStarter backer orders are fulfilled and I can't wait.
There were many other games on hand and it was nice to see this section take centre stage with it being right next to the main entrance.
Cosplay had a larger presence this year and it was great seeing a larger area for it in general. However apart from the main Cosplay Masquerade (videos up shortly) it did seem a bit neglected and out of the way compared to past events.
The stage area also seemed a bit cramped for space which made for a terrible experience for me and a few others who were trying to take photos throughout the day.
However the cosplayers themselves really turned out in force and showcased their amazing cosplay's including a truly brilliant Pennywise and an awesome Vivi.
I took a huge number of photos, which you can see over on the DavePlays FaceBook page by clicking on Pennywise below.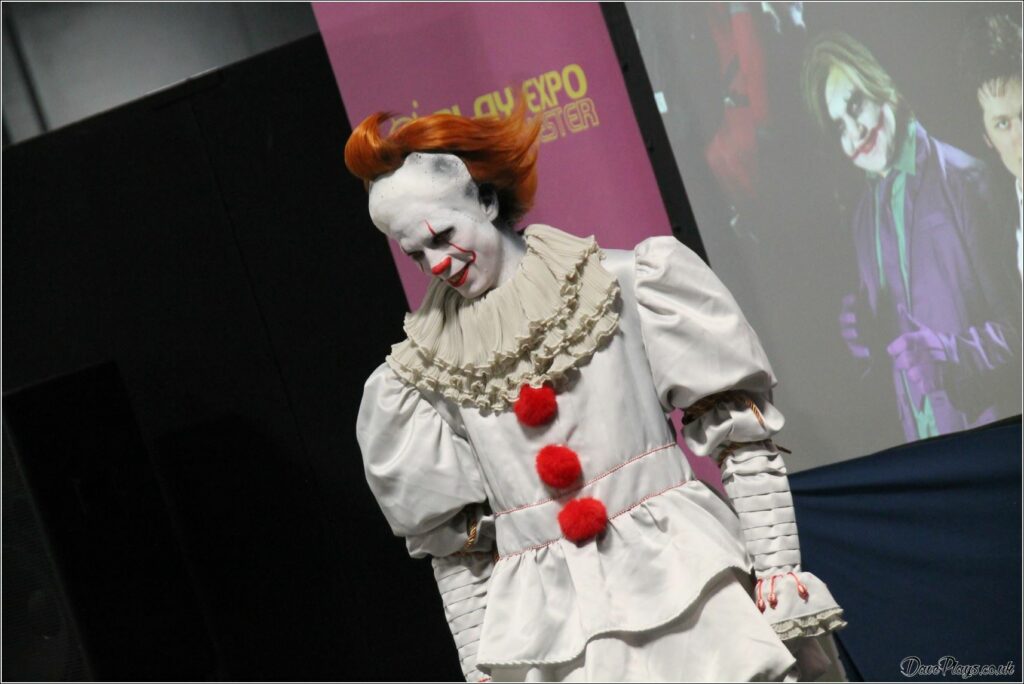 So here's to next year, which will hopefully be a year of crazy marathons, side-scrolling justice and retro fox action!
Also don't forget the next Play Blackpool has been moved to February!