It's back! Hopefully bigger and even better
That's right, the Play Expo is back for another year at EventCity in Manchester on October 10th and 11th. What is the north's biggest gaming expo, is expected to be even bigger and better this year as the new introductions from last years event get expanded even further. I will be heading down once again to do some coverage of the things that are going on.
Returning are the benchmarks that are the Now.Play, Cos.Play, Screen.Play. Re.Play and Pro.Play will be back, but also accompanying them this year is a corner dedicated to the behemoth that is Minecraft which will also have tournaments aimed at bringing out the best of the best in a Hunger Games style event.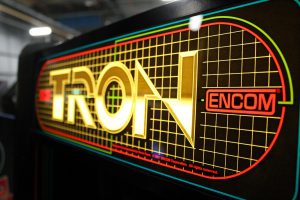 The largest gathering of arcade cabinets will also be present, with myself and Dan LV aiming to beat Thundercross 2 once and for all. That is, if it is actually there.
Otherwise there is not much known about what is going to be on show at this years event, I will be posting information as I get it so check back. But if like me you expect it to be awesome you can already get tickets over at www.playexpo.net
Quote
Manchester's biggest video gaming show, PLAY Expo, returns for its fourth year!
Tickets for PLAY Expo, the North's biggest gaming expo are now on sale! The show will now take place at EventCity, Manchester on 10th and 11th October 2015. 
Now in its fourth year, PLAY Expo has more than doubled in size over that time. The event encompasses over a thousand screens feauring next-gen, indie and retro games, eSports as well as cosplay and stars of film and TV. The last show pulled 19,000 attendees through the doors of the highly-successful two day event in October 2014.
Show features we introduced last year such as celebrity signings, our careers fair and Youtuber meet and greets will be expanded plus we are adding even more new content for 2015 including an area dedicated to the immensely popular Minecraft, where we will be running Hunger Games tournaments as well as a creative build server.  And of course, this won't be at the expense of any of the other aspects of PLAY Expo!
PLAY Expo 2015 will also feature the UK's largest arcade and pinball display, industry speakers, movie props and vehicles, card and board games, merchandise plus a host of other features.