Cooler Master – Master Gel and Sentinel III released
Cooler Master have been a bit busy today with two new items released! 
The first is a update to one of their gaming mice. The Cooler Master Sentinel III is a revised version of the ergonomic mouse with more on board memory and a newly implemented Avago sensor, for those that also want all the colours under the sun, you are also covered as the Coolermaster Sentinel III has a 16.8m colour palette across the two zones.
It has an RRP of £39.99 and should be available Mid-December which could make it an ideal gift for those like me who may have killed their old mouse.
Key features:
·         Palm grip design – ergonomic, large mouse body design for FPS gamers
·         Full Color Illumination – 16.8 million colour options to customise
·         Storm TactiX – program any button with a secondary function
·         OLED Display – Adjust DPI and LOD settings on the fly and add custom logos
·         Avago 3988 sensor – Zero hardware acceleration offers precise movements
·         Weight adjustment system – with a maximum 22.5 gram weight variation
Find out more over at – http://eu.coolermaster.com/uk/peripherals/mice/sentinel-iii/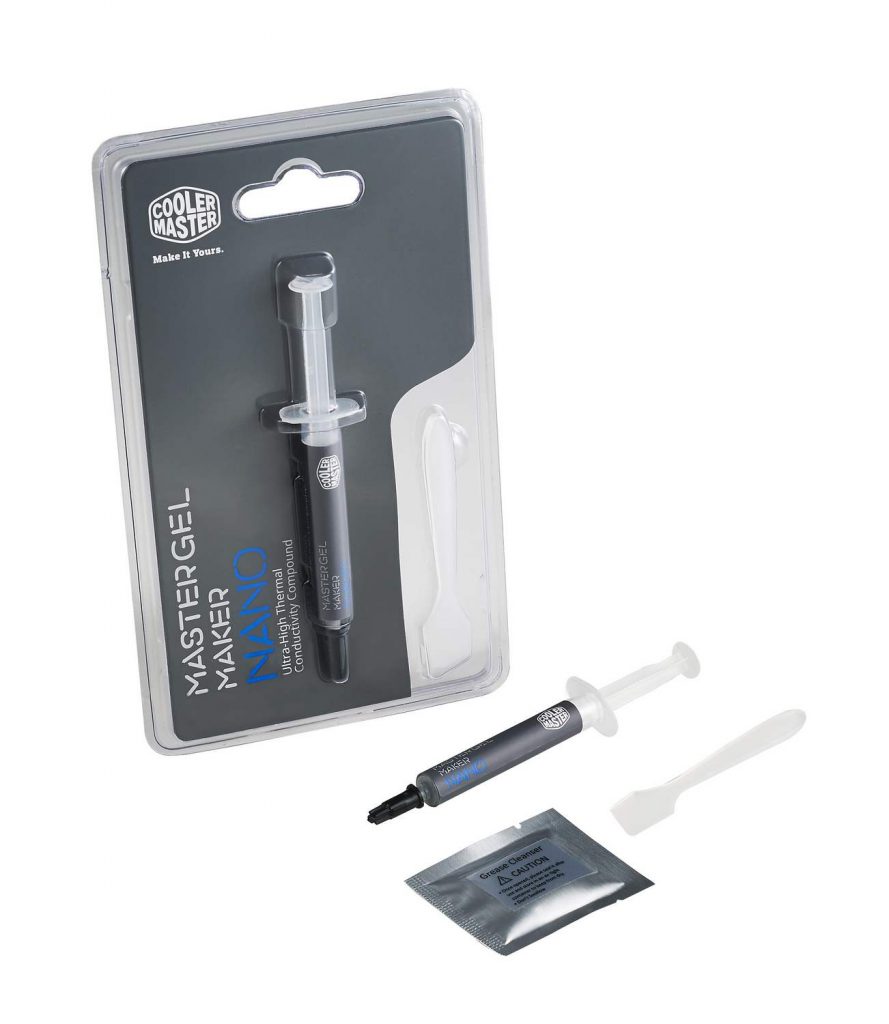 Up next is something that keeps true to Cooler Masters origins, and is a product that every system builder will have used – It is even a bit more flash than the mouse above. Cooler Master have released a new thermal paste which harnesses nano diamond particles to allow for a high conductivity rate of 11 W/m.k. The RRP is expected to be around £9.99 and when you compare it to some other diamond based thermal compounds it's quite reasonable. Included in that price as well is a degreaser and a spatula! To help spread it across your CPU.
·         Nanodiamond particles – designed to prevent erosion
·         Ultra-high conductivity (11 W/m.k) – rapidly transfers heat
·         Resistant to oxidation, drying and cracking
·         Highly viscous – Easy to spread and remove
Find out more over at – http://eu.coolermaster.com/uk/thermal/thermal-compound/mastergel-maker/