Dave Plays at Play Expo 2016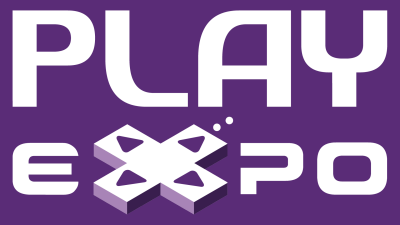 It's back baby!
Well the wonderful Play Expo has been and gone and in those early words I think I have set the tone for the rest of this write up about one of the UK's largest gaming events held in Manchester.
This was I believe my fourth time attending Play Expo, having attended all the previous events at Event City and only missing the first one held in Blackpool way back in 2011.
For those new to this event, it is a yearly diversified gaming event. It was primarily a retro gaming event but it has expanded massively over the last few years to include a whole host of different attractions allowing it to cater to a far greater crowd.
This year Play Expo celebrated its fourth year at Event City and it has certainly grown to use a lot of the event halls space. This year at least it was also clear that there is more space to be had should the event need any further expansion.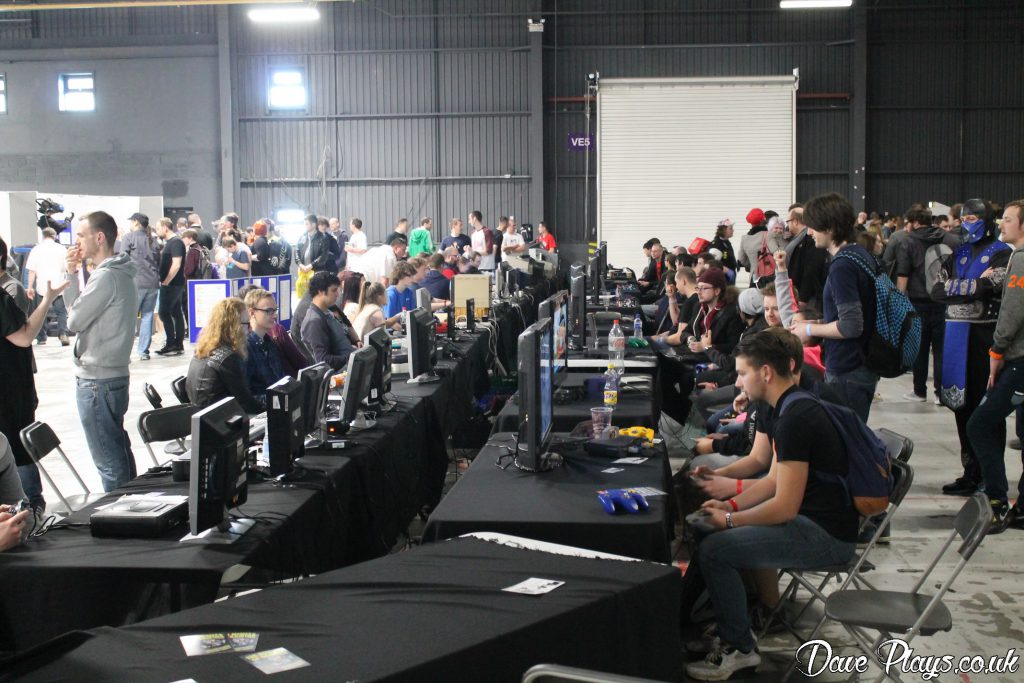 Much like the Sand People, traders had returned in far greater numbers and it was good to see the familiar faces of Conure Consoles and Console Passion offering wares among a number of new faces.
There was far greater variance to the traders on show with a number of Anime and general gaming merchandise available to buy. There was one stand in particular that was offering a chance to win items by entering a tombola.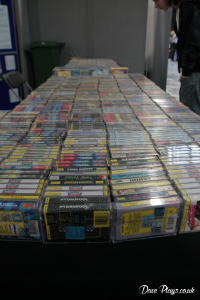 Among the general gaming merchandise were some t-shirt sellers and the always popular sword shop that seems to make an appearance at the main Play Expo each year. Stocked full of replica gaming and TV weapons it was always popular when I went by.
My highlight of this area was a small stall that was packed full of Japanese games. Boxes were stacked upon each other full to the brim with games that if in English, would cost 4-5 times as much.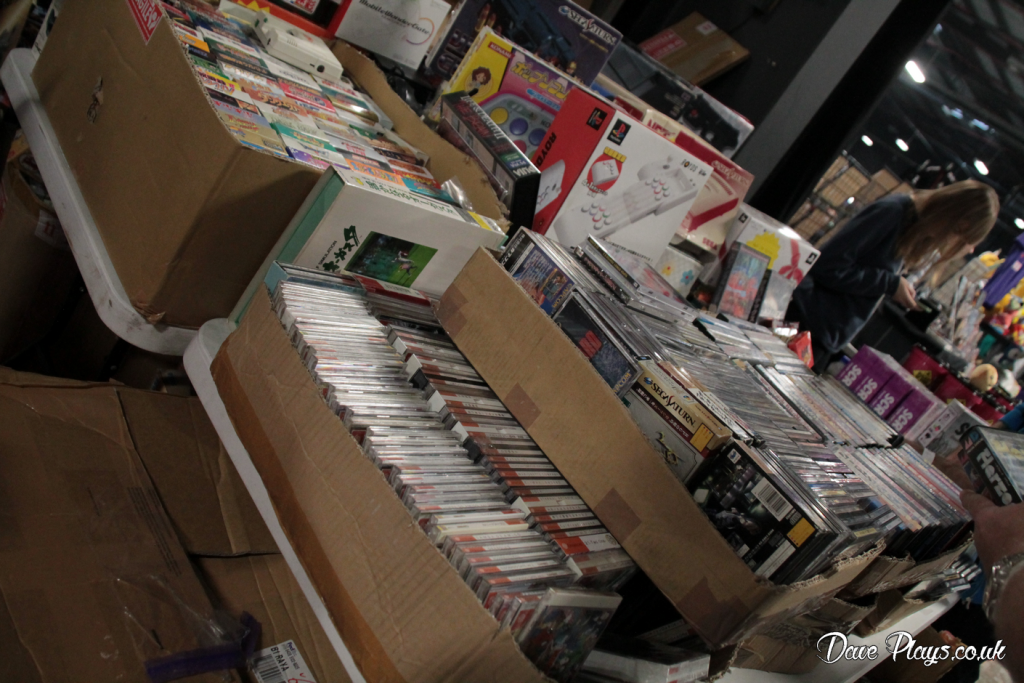 Allan's Japanese Retro Games Sales (Facebook Page) was by far one of the most popular stalls across the event and it was a veritable candy shop for those looking for variant copies of games they might (or might not) already own.
Allan was willing and did offer brilliant deals on multiple purchases and I came away with some very nice games. Although he didn't have two of the ones I was after (Soukoban and Fighting Masters)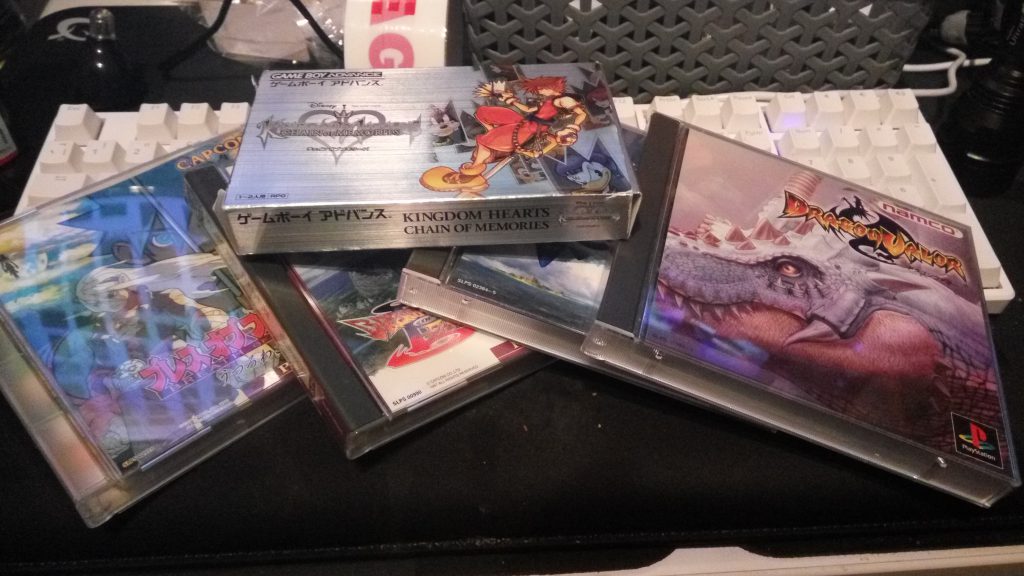 My only regret is that I wasn't able to buy the special edition of Saga Frontier 2 due to lack of funds!
The Saturday of the event itself was spent without the company of my co-op partner DanLV so few games were played. I did get a chance to play some of the new releases on the PlayStation section including Tekken 7. I thought I was doing okay up until I was soundly beaten by a person who asked to play with me.
There were a few games in the in this new release section including WRC 6, RIDE 2 and Moto Racer 4. WRC 6 and RIDE 2 were both good and very nice looking, however Moto Racer 4 was a different kettle of fish and whilst not terrible did not look up to scratch.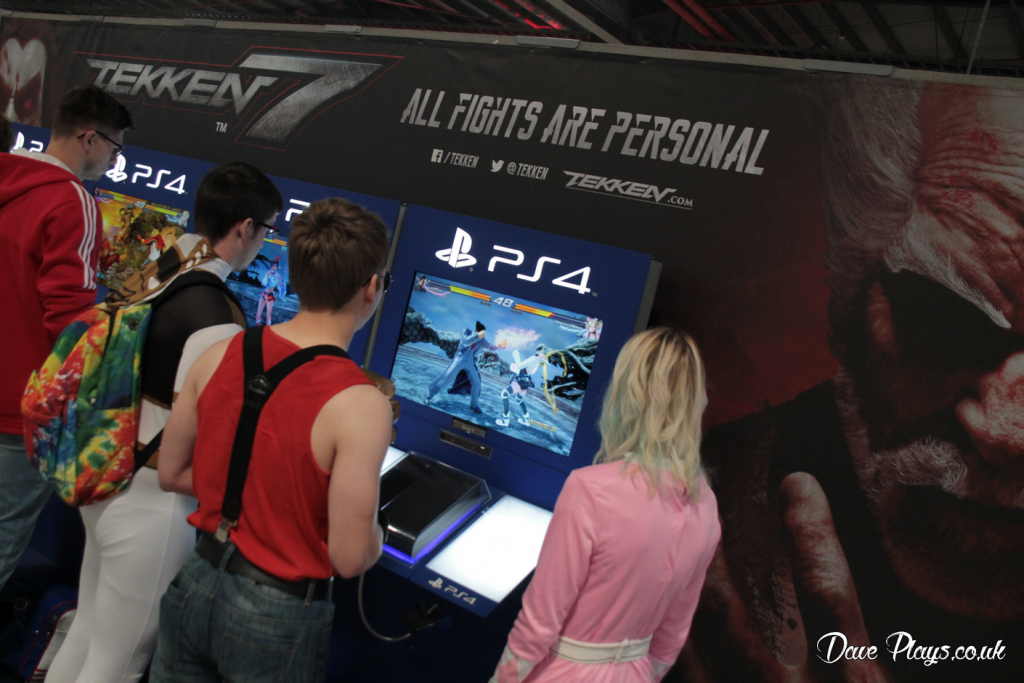 The fight zone area was back and a bit bigger than earlier years. It hosted a number of open tournaments over the weekend including a Tekken 7 tournament which was a nice break from the tournament favourite Street Fighter 5.
Dotted around the event were a number of local LAN games. Some of these were incredibly large and took up a fair amount of space. However, a number of them were small and situated around the bottom half of the hall that they acted as nice break areas for when you wanted to get off your feet and get a few frags in.
On play in these areas were a number of classic multiplayer games including Counter Strike, Doom and Quake. Last year I didn't have much luck playing Counter Strike, but I had a bit better time on Doom this year.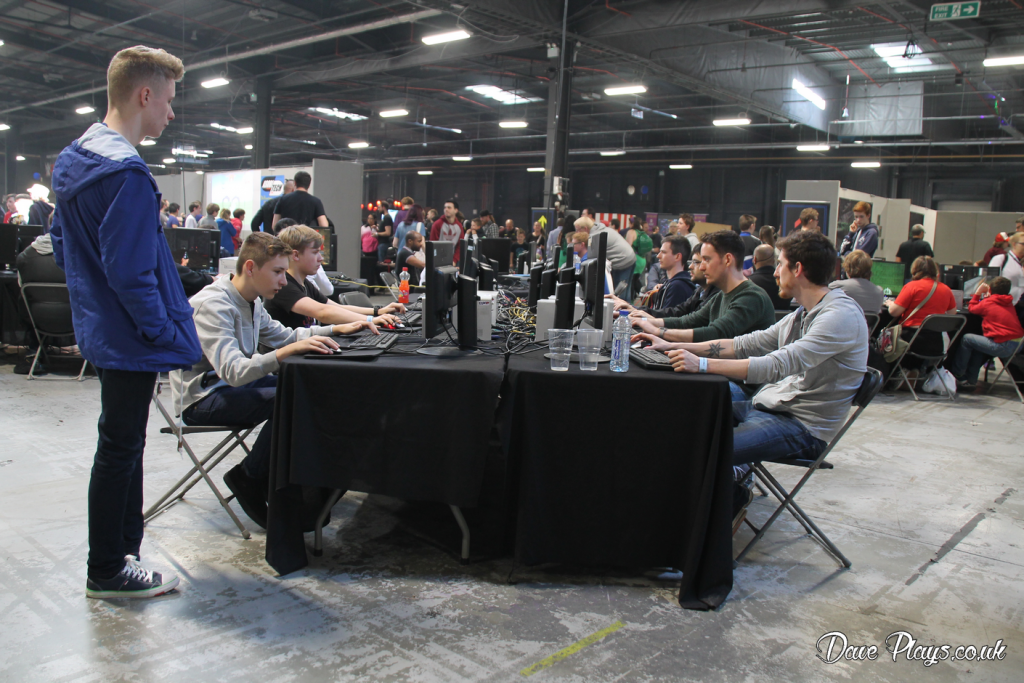 Lined up in the middle of the event were a number of indie stalls showcasing their games. It did seem a bit underwhelming for me. There were a number of games that looked good, including The Mystery of Woolley Mountain which is a very nice point and click adventure game about time travelling audio scientists. The art design for the game is very quaint and is one I will be keeping an eye on. (expected release next year)
On Sunday I played Dragon Bros with DanLV and it looked like the perfect game for one of our Co-Op playthroughs. The only problem is that it is Local Co-op only :*( so we might have to wait a while.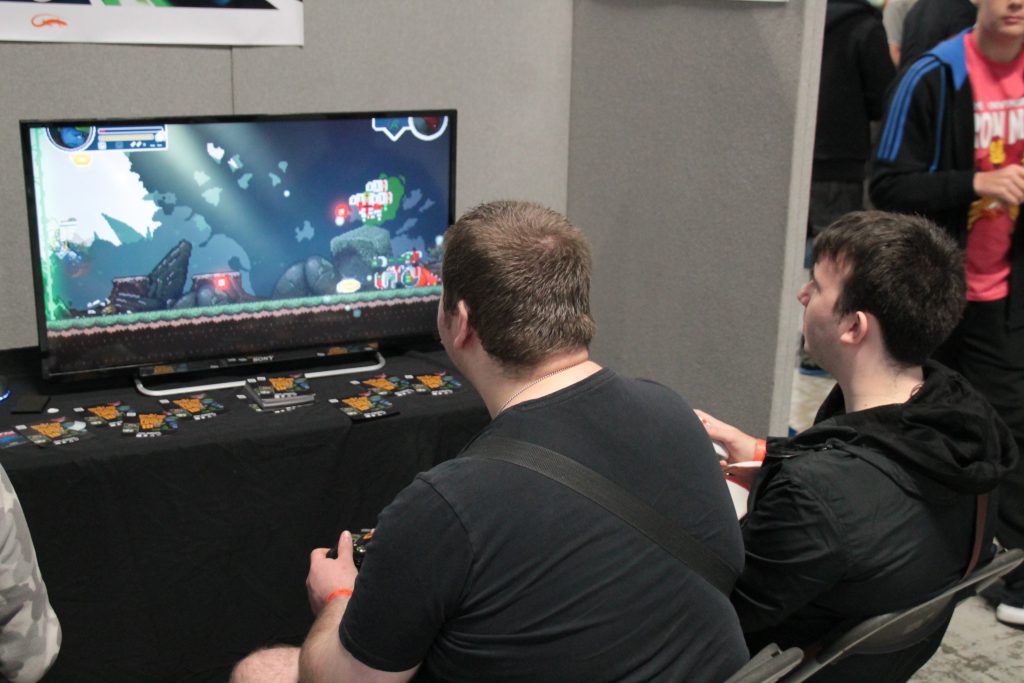 The arcade section was back and bigger than before with a number of special cabinets on free play. We couldn't find Thunder Cross 2 (I fear it may be lost) this year again so Dan and I devised a new yearly challenge, one that is far easier. Each year we will aim to complete one of the gun cabinet games, this year we successfully beat Time Crisis 2 a game series that I must've spent hundreds of pounds playing in the arcade back in the day.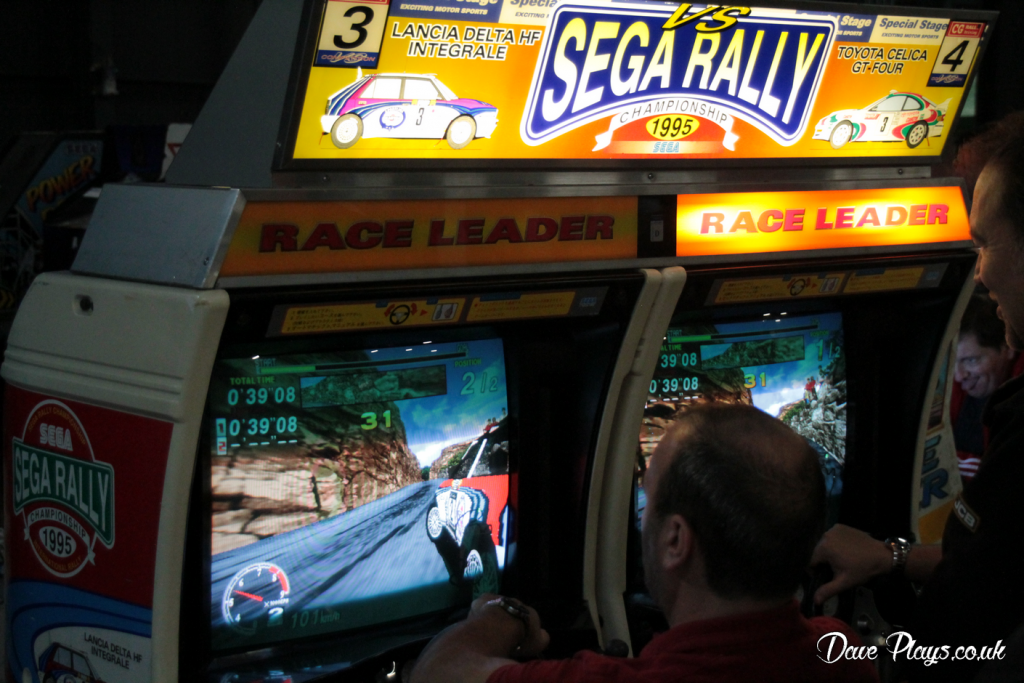 Another game I liked seeing was Sega Rally, although surprisingly even on free play it was almost impossible to get to the end.
It was nice to see such a well populated area amazingly I couldn't see any cabinet failures over the weekend so much respect to the team at Retro Games Party for keeping the gaming sessions in full swing this year.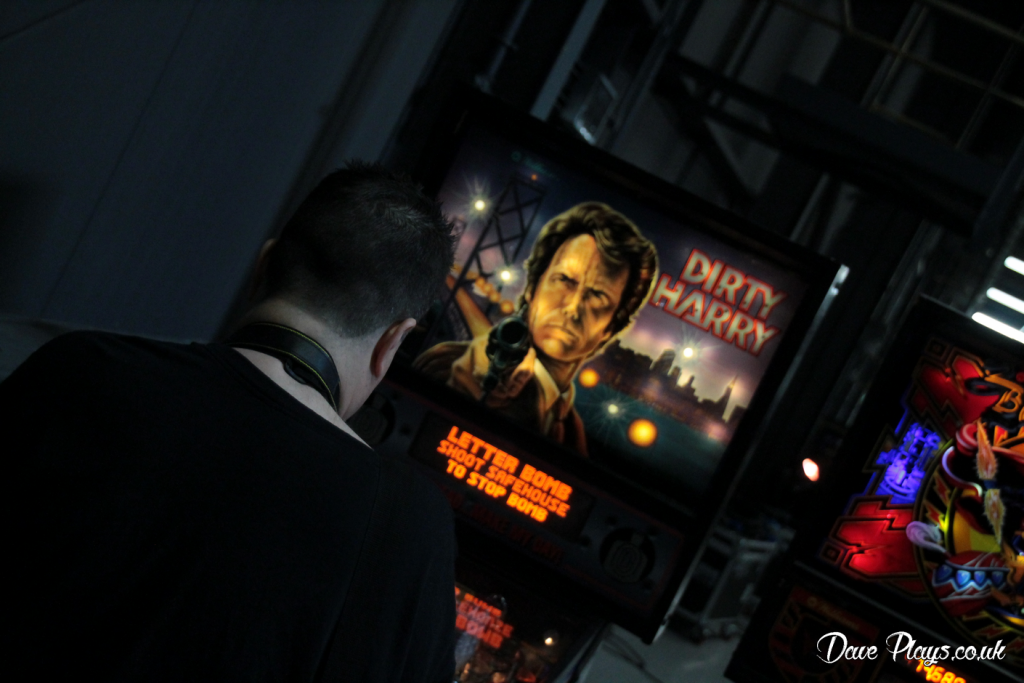 Alongside the arcade area, was the Pinball area. Once again it seemed to be even larger than earlier years. I had a really good talk with one of the team from Northern Lights Pinball about the area and was surprised to learn that all the machines on show came from private collections!
People will actually loan them to the team just for the event so that people can play them. An amazing show from such an amazing group of people.
I also rather randomly bought three pinballs. I don't have a pinball table but it seemed like a bit of an oddity and they are fun to fidget with.
The Retro gaming area was huge, with a number of dedicated areas for you to sit down and relax. This year also had a new area where a number of consoles were lined up without any specific games. A number of event staff manned a small table and ran a Blockbuster style borrow system. You could go up and look for a game, if they had it you could sit down and play to your hearts content. If you had picked a game up from a trader it also allowed you to test your purchase. (As my friend found out when he tried his purchase of Shadow the Hedgehog not all games are created equal)
I didn't play too much in the retro section on the Saturday, but had a good few rounds in a number of multiplayer games on the Sunday with Dan.
My main highlight of the Saturday was the Cosplay. I managed to take a great number of photos of all the awesome people who came as their favourite characters.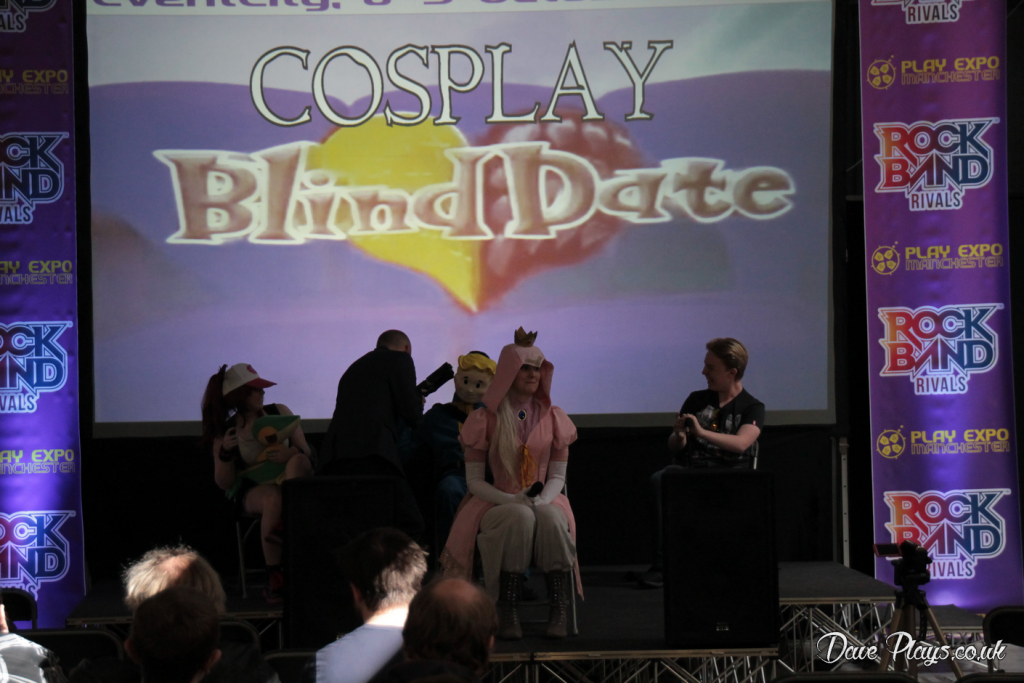 There were a number of Cosplay events on over the weekend including a Lip-Sync battle and a round of Cos Play Blind Date each day.
Once again I was awestruck by the effort shown on display and even more so by the team that was trying to build a full Warhammer 40k armour set over the weekend. It's rare that you get to see the full creation of a Cosplay let alone one of such magnitude. It was amazing to see a fully finished design as well as the inner working and design process.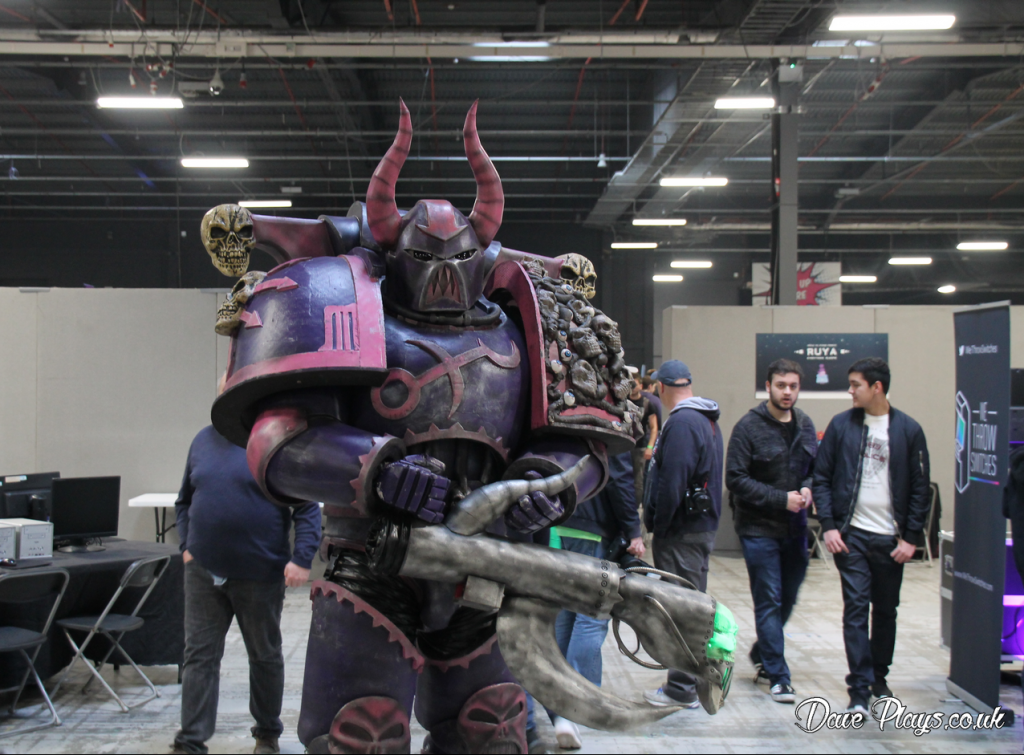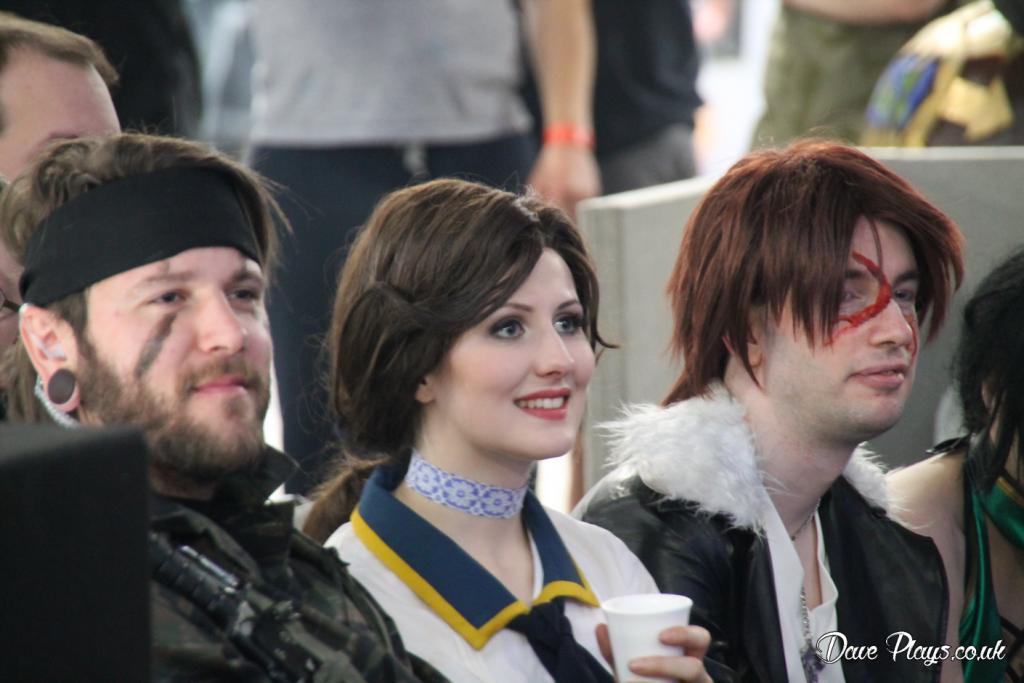 The Cosplay area had its own stage this year and my only dislike was that it was in a dark area of the hall which meant taking pictures was a bit marred.
It's hard to choose my favourite, but I think Ryun Stark Cosplays Saturday appearance as a character from The Dark Crystal. The costume was made by Van Helen Cosplay and was both intricate and intimidating (not least because he is 6' 11" and practically towers over everyone)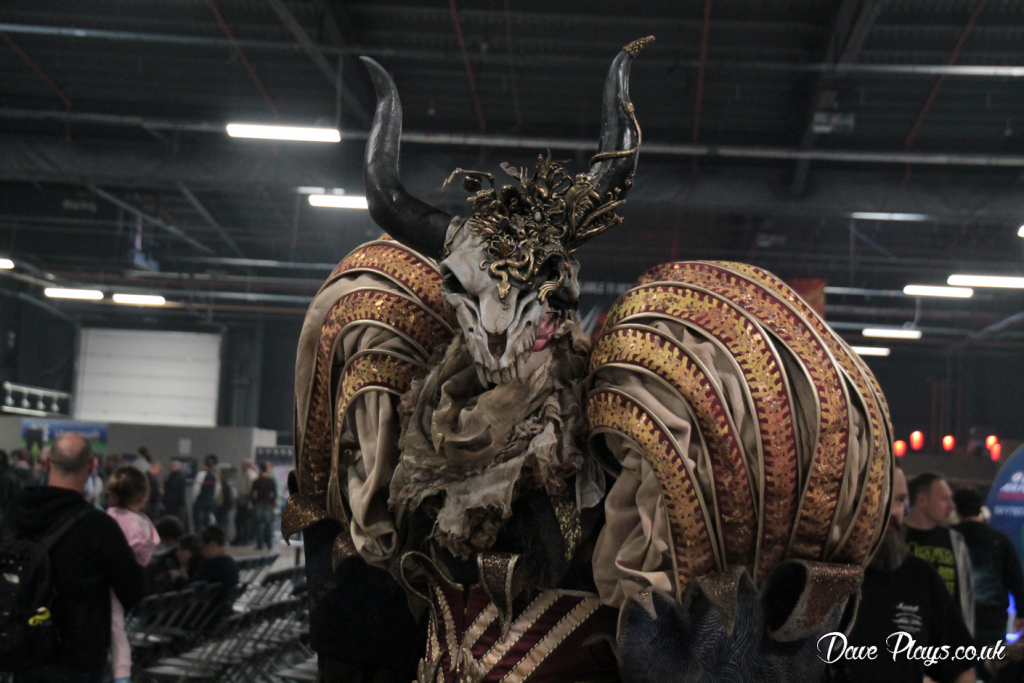 I would like to thank all those that let me take pictures of them over the event, apologies if I took some candid shots of you in your Cosplay. I enjoy getting a side of you that no other photographer will.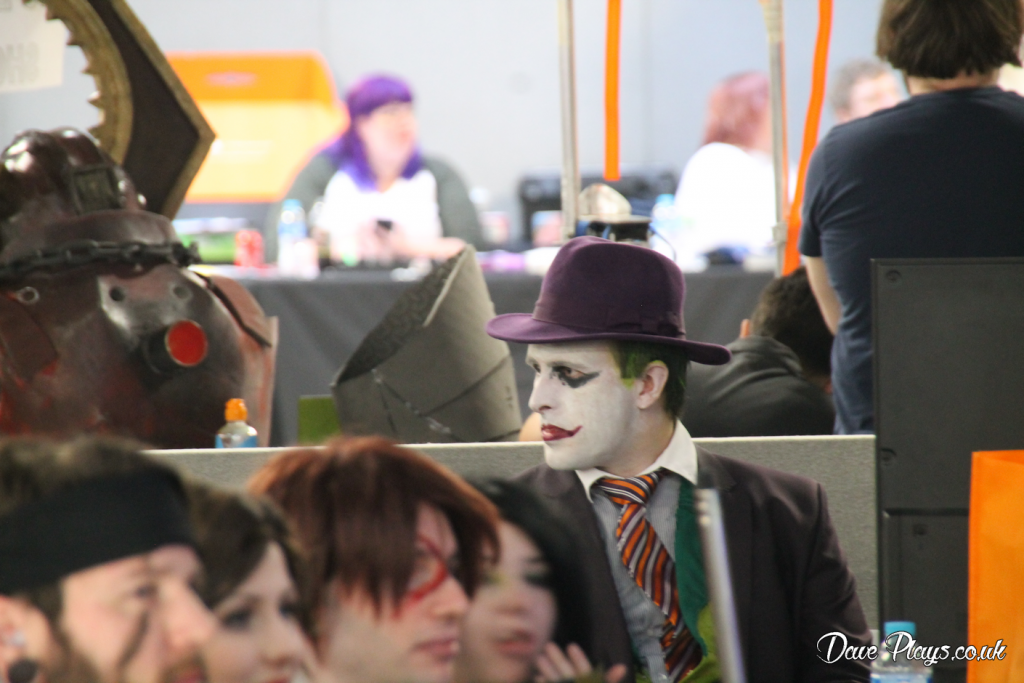 You can find the album for this years and earlier events over on the DavePlays.co.uk Facebook page by clicking on the image below!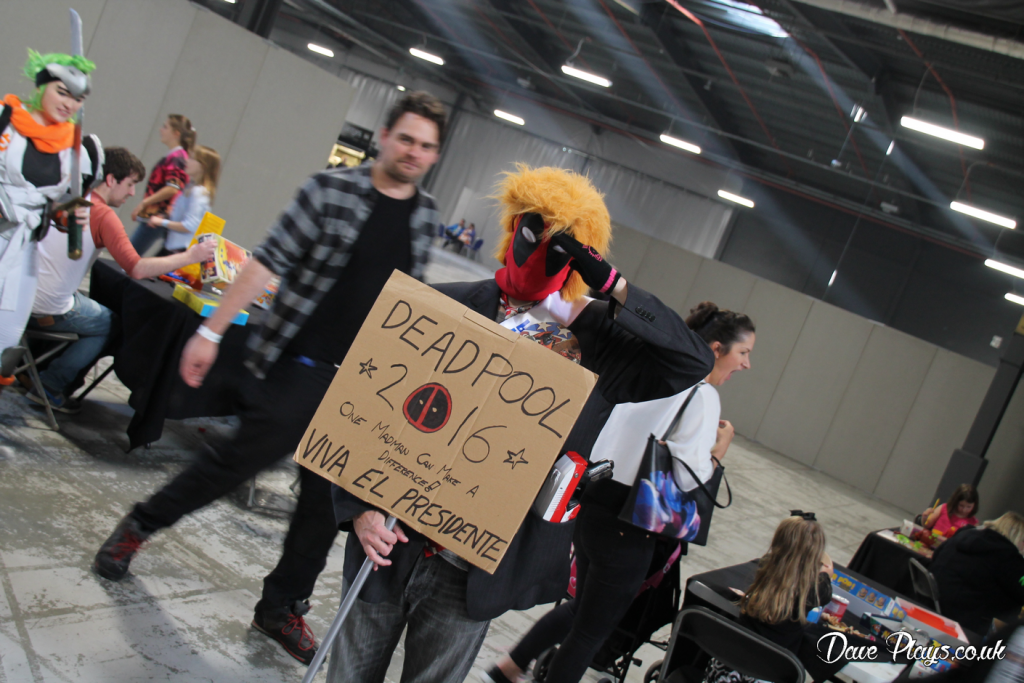 Leading on from my first sentence, I have to say I enjoyed this year's Play Expo more than any other. It was a cracking event and I met some amazing people.
I know I have missed many, many things. I believe next year's event will only get bigger than ever. Some improvements would be more showcases of upcoming games, a better lit stage for the Cosplay and as always more things!