Dave and Dan @ Play Blackpool
Sunday just gone, myself and Dan LV from @CCLComputers made the trek westwards towards Blackpool for the now annual Play Blackpool retro gaming event hosted by http://www.replayevents.com.
The event itself is like a mini version of the more expansive and also annual Play Expo held in Manchester. Which you can read about my experience of last years event by clicking over here.
We were offered press tickets to come across and after trekking across on the train, Dan being very wet after catching his bus into the station. We made it across the cloudy and dull shores of Blackpool. Thankfully as we wandered up the coastline to the Norbreck Castle Hotel it didn't rain and the gods decided to grace us with slightly warmer weather but just as dull weather, which was nice.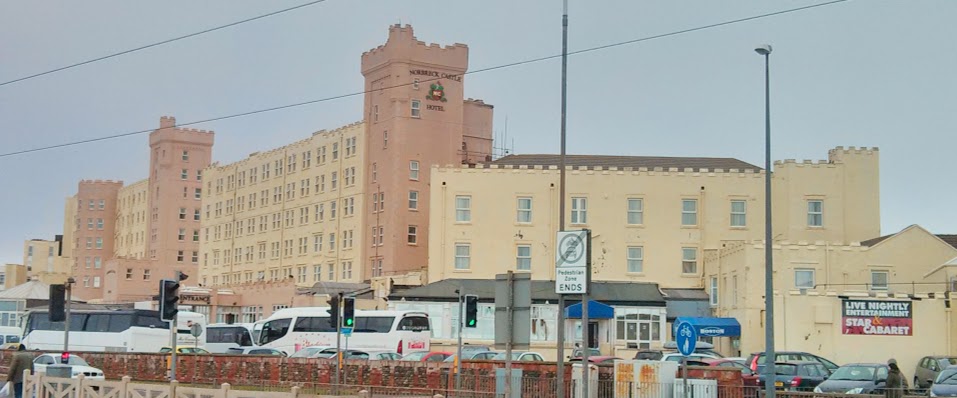 It all looks quite unassuming from the outside, but inside was a bustling array of gamers and lots of gaming hardware for them to whet their appetites on.
In an environment that felt like the gaming arcades of the city it was being hosted in, Play Blackpool had row upon row of classic gaming systems and the requisite CRT televisions, whose warmth could be felt wherever you went.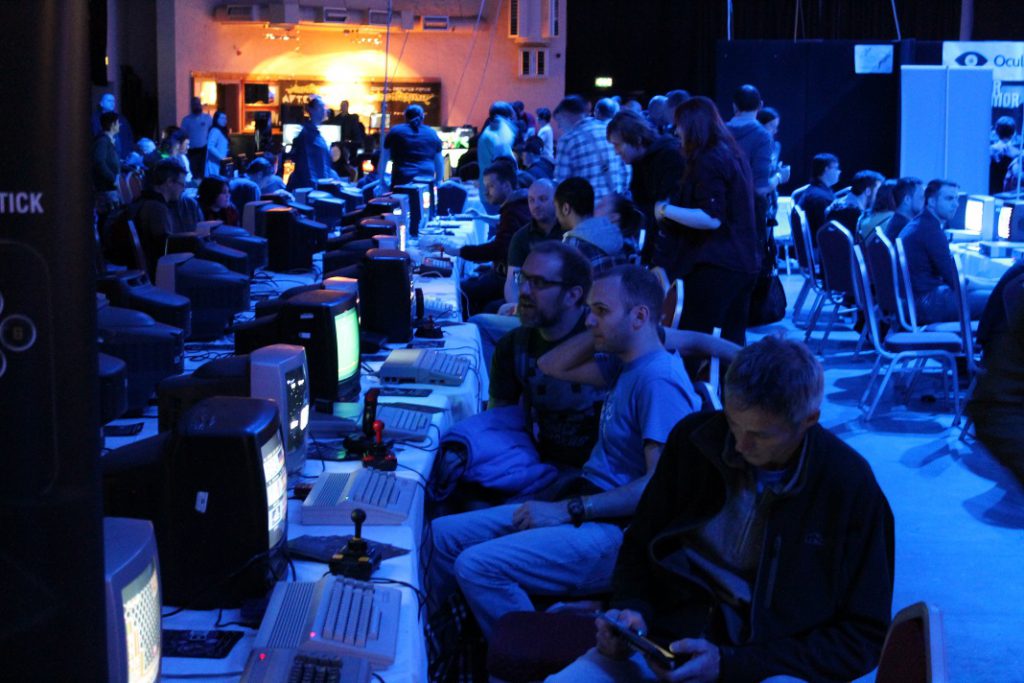 Despite the small floor space, it felt like there were more classic consoles and gaming machines than at the main Play Expo, and there was always something to be playing on, and it never really felt crowded.
One of the big things on show was the presence of Sony, who had provided the event with an army of Playstation 4 consoles, which took up a large amount of room on their own. These were provided with Sony flat screen tv's and showcased indie and mainstream titles. Myself and Dan had a bit of fun playing Towerfall Ascension, which is a devilishly fun multiplayer game in which you try to shoot the other players with arrows. This was still a fun game despite me losing most of the rounds…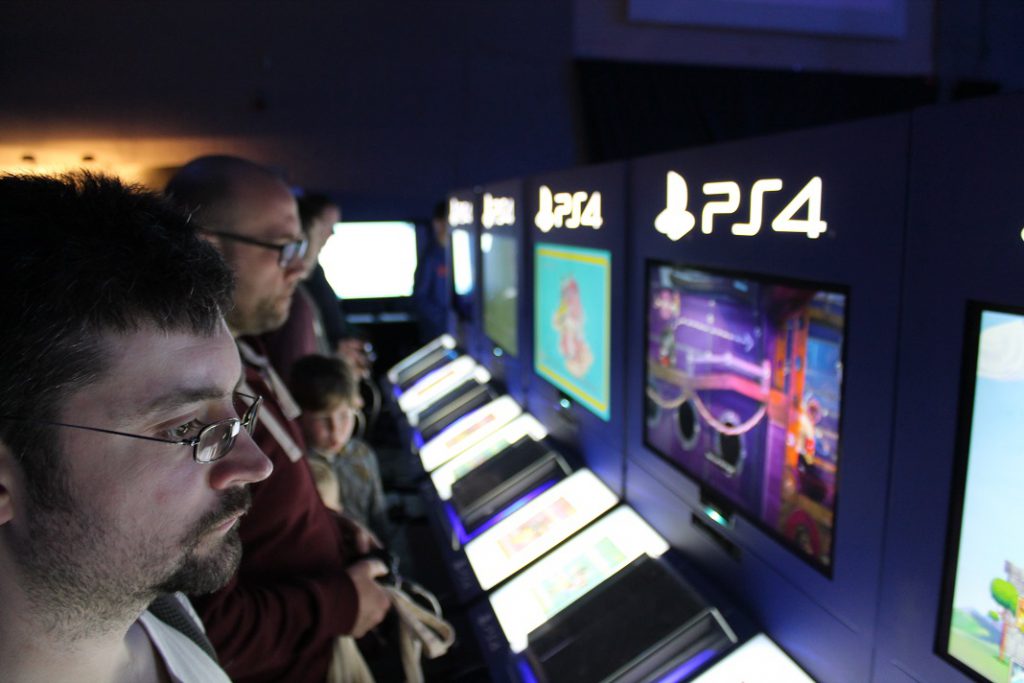 One of the games in the PS4 area was DRIVECLUB. A game in which I was robbed of the lead because of an invisible wall in a corner. Of course this meant I had to fight for my pride and attempt the race again, thankfully this time I managed to not find any invisible walls and successfully won the race. DRIVECLUB is a very pretty game, really really pretty and was very fun.
I did have one slight issue with a game, specifically the dogfighting game on the left. I took this picture as Dan played, when I came to give it a go I could not get the plane into the air at all 🙁 every time I tried to do the tutorial I would crash. It made me very sad.
Heading over to the Arcade cabinet area was a treat, as they had a full NBA Jam Tournament Edition cabinet available to play. NBA Jam is still one of my favourite basketball games I still have a copy of the Mega Drive version laying around somewhere. Unfortunately the cabinet itself was neglected and there was no one else to play it with whilst I was there, as Dan did not want to play – dam you Dan! – we did have a good solid go on Point Blank 2 which is one of my favourite arcade money sinks, well that and time crisis.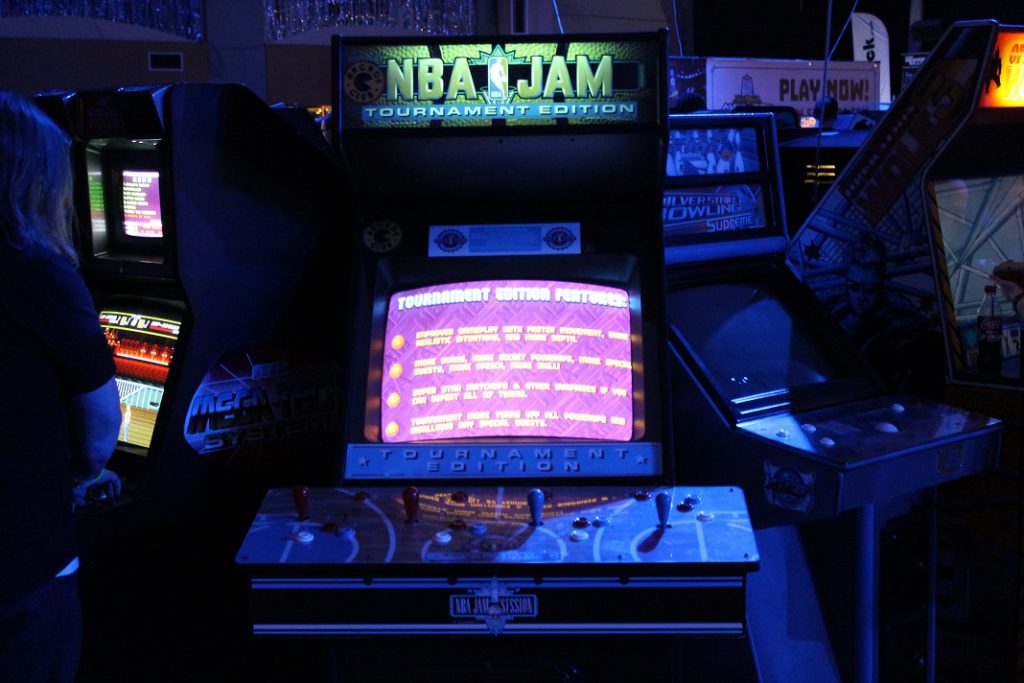 I was disappointed that there was no ThunderCross 2 Cabinet, which means my Moby Dick is still out there waiting for completion. Maybe If the Replay Events team are reading you could ask the guys to take it to the main Play Expo? Pretty Please? With a cherry on top?
The guys behind Sky Saga were there showcasing a playable version of the game, which is in Alpha if you want to sign up! Although I didn't get a chance to play, because they were exceptionally busy for most of the time we were at the event. From what I saw it looks very solid, and appeals to a similar if not the same demographic as the stalwart that is Minecraft.
There were a lot of teams showcasing Oculus Rift supported games and tech demos. You should remember Jockey Rush from my previous post which was an interesting thing to say the least but also on display was a Rollercoaster interactive demo and Push for Emor. Whilst over in the corner there was a team showcasing it as a development platform in itself and they were nice enough to include a giant spider jump scare part way through…
Once again the market area was full of classic games some very expensive games as well, which is always to be expected. For the space, there were also a lot of merchandise stalls, which branched directly into PC hardware but also included a large array of T-Shirts and movie and tv merchandise, including replica press passes for the Daily Bugle and more comic related goods. The merchandise area, was located in a different room which was accessible via a room containing games that weren't which showcased a few games that were never released. Of course there were plenty of games for sale that I wanted to add to my collection but again I managed to keep my money in my pocket.
Whilst we were there at the event, the Cosplay masquerade occurred and caused quite a stir in the event room, with lots of people appearing out of the woodwork for that part of the event. They were all very good cosplays with the Goku and Chi-Chi being my favourite.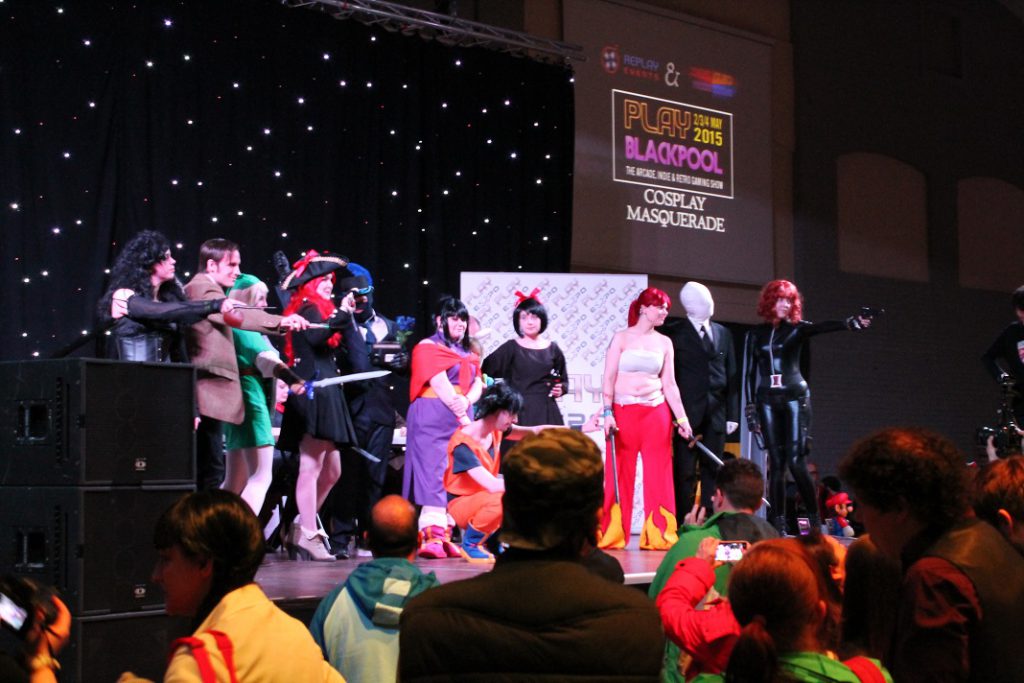 Overall the event was huge fun, I had a great time playing the classic games on show, and also looking at the many, many games that I wanted but could not afford in the slightest. The atmosphere of the event as a whole was very charming and the layout of the consoles and arcade area was very nice. I can't wait for the next big event myself ! Which for those of you further south is Play Margate in August and for those not as southern, will be the main Play Expo, which is likely to be held in October of sometime this year…http://www.playexpo.net/
Thanks to Replay for providing me and Dan, with the opportunity for going to this event. When Dan finishes his write up you will be able to read it over at http://www.cclonline.com/ccl-tech/
Also if you want to look further at my pictures from this event and last years main event, you can head over to https://www.flickr.com/photos/127834345@N02 for a full photostream of them all!