Blade and Soul – Thoughts…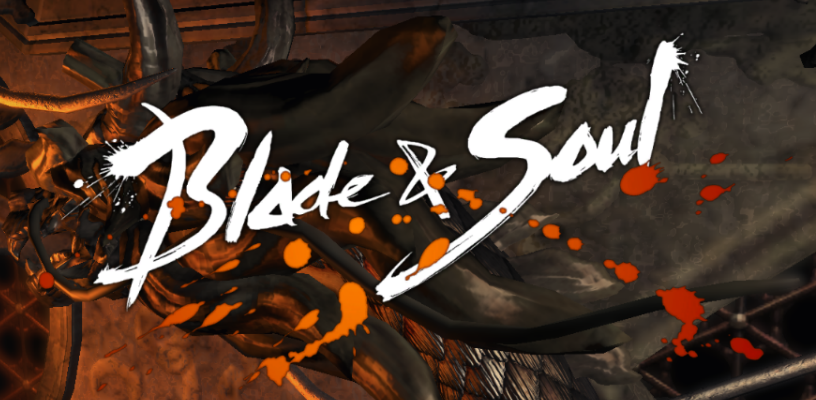 It was only a few short weeks ago that Blade and Soul was released here in the west. I had looked forward to giving it a go, it was only a few years ago that I and a few friends bought Guild Wars 2 with the intention of playing it together…. and when that dream died and I was alone I decided to go back to Runescape (don't judge me!) to have a go at the Old School servers. That didn't really last all that long either.
So just as Blade and Soul was about to hit the normal release, I was happy to get an invitation to play in the early access period. Allowing me to get a head start on everyone else, and finally start what could be another long haul.
Whilst in reality it's been around four years since Blade and Soul was initially released to the Asian market and money and time has been spent localizing it to the English-speaking markets. Including English voiceovers for the main quest and of course English text for everything else.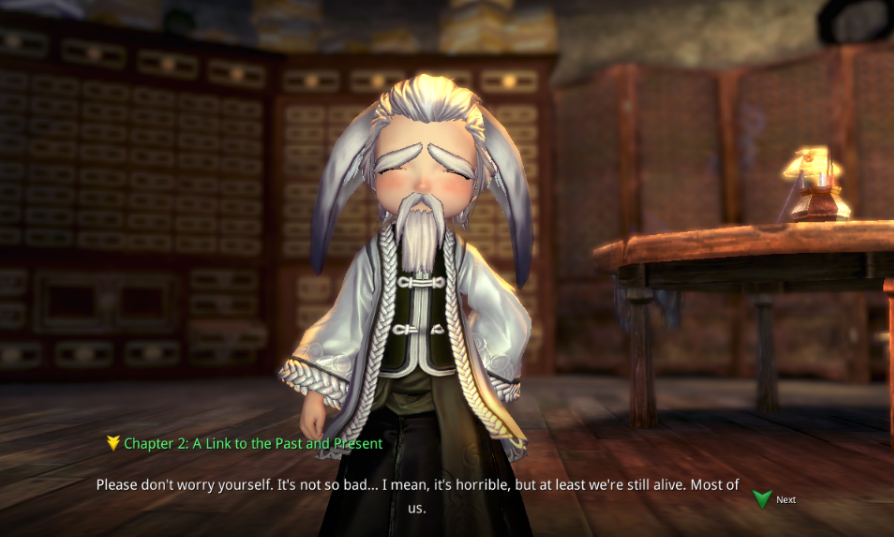 After making a character choice, you are thrust into an opening prologue to get you used to some of the abilities specific to your character. Then in true RPG fashion everyone dies, which puts you on the familiar path to avenge them all.
The path is a long one that spans many beautiful zones, however a majority of quests are repetitive 'go there, kill x and bring back y for me' In each zone. This can be broken up by killing the on map minibosses for their daily quest rewards and gems for the wheel of fortune, which dishes out region specific gear and clothing.
Despite my hatred of these Kill X quests, even in populated areas they were often very quick to complete, due to the ability to party up and complete the task as a group. These impromptu parties are quick to form as you meet other players in the area; most of the time you will stay as a group until all have collected the amount of kills/drops required as well.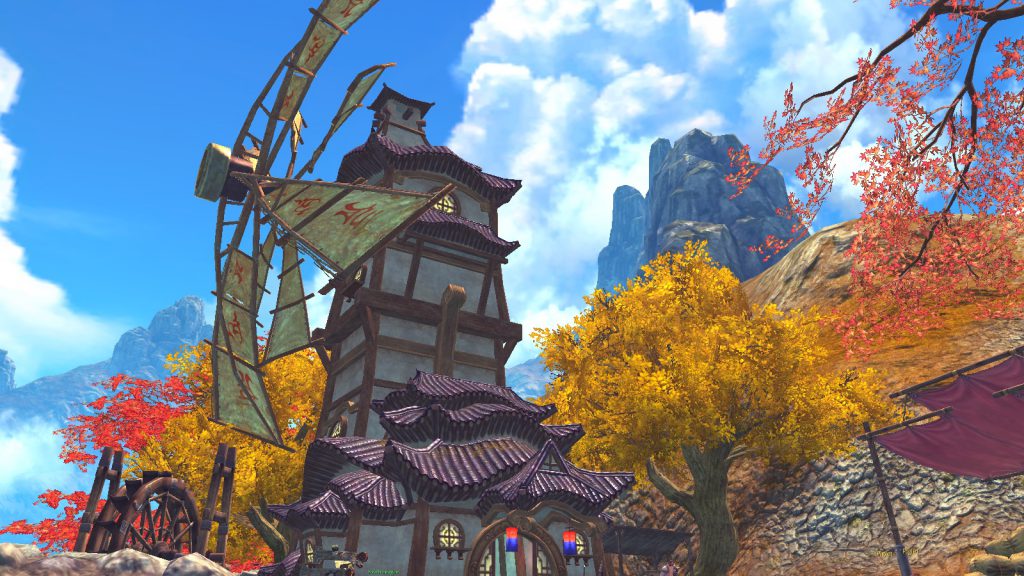 Of course there are a number of dungeons, which can also be fought as part of a team. Generally, you will find yourself repeating these to get 'breakthrough' weapons and items for your default gear. As each one can be fed items to level up, then at evolutionary points you feed it a certain, normally region specific, weapon to breakthrough to the next stage.
This can lead to a bit of a bid war if there are multiple players of the same class at the end of a dungeon. As the default looting mechanism is to bid for items that you need. In my time running through dungeons however the most expensive items were always outfits, so with a few runs you will mostly get what you need.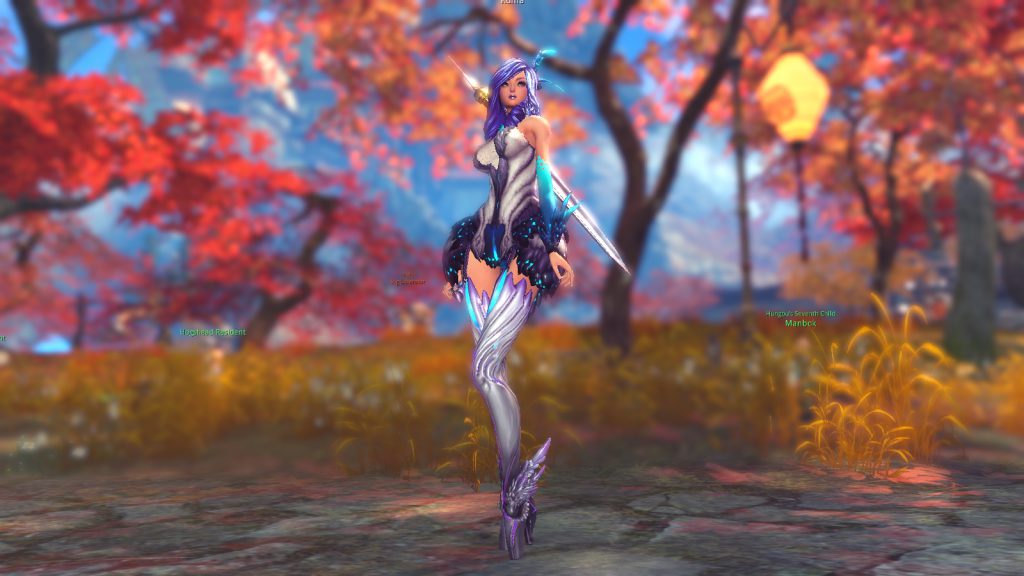 Partying up for these dungeons has always been nice and quick as well, with a cross server dungeon option available that you can enter if things appear to be going a bit slow or if there are not many players nearby. And as long as your party is not completely inept clearing them out is normally a short process.
The combat in Blade and Soul is one thing that helps to make the game really enjoyable. Blade and Soul takes a nice break from auto-attacks and other annoyances. This creates a more fluid approach to each battle. You have a number of branching attacks that spawn depending on your previous attack and state in battle. Abilities that knockdown or stun your opponent can lead into devastating attacks that allow you further punish foes. Whereas timing specific abilities whilst you are stunned or knocked down can also escape similar situations for your own character.
Learning to counter opponent's abilities is something that needs to be learned quick in PVP, as it can mean the difference between a swift death and a thrilling battle (that then results in death, at least in my case)
Each class has a set of unique skills, from the sheer brutality of the destroyer to the assassin's ability to dodge and counter most attacks. I settled on a blade master as it appeared to have a rounded set of skills for both PVP and PVE.
The result is that the PVP aspect of Blade and Soul is a very enjoyable and dynamic experience. The PVP arena opens after your character has levelled up a few times and allows you to fight other characters in a one on one or tag team format. This PVP arena is balanced a few ways, and is quite rewarding as long as you understand your abilities.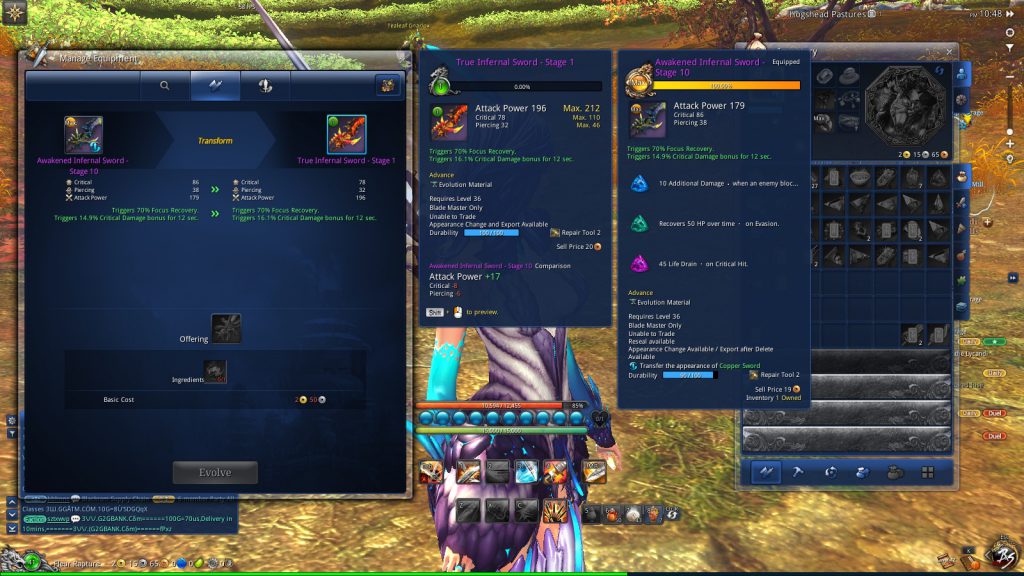 I have to admit I have yet to really use the crafting and gathering options in the game. It doesn't seem like a rewarding process to do so, all that is required is to submit an order and wait. This is the same for gathering and crafting with the fee varying on the item you need. For crafting that does need the manual gathering of materials such as quartz the spawns are very unforgiving, with each being first come first serve and each requiring a region specific pick axe to mine. In all honesty this part of Blade and Soul just seems a bit backwards for those that enjoy crafting.
As stated earlier the environments as you run around trying to find these spawns are very beautiful. With each one feeling unique whether it has great plains, mountainous terrain or a gloomy forest environment. Each offers a nice backdrop as you run or glide around following the story along.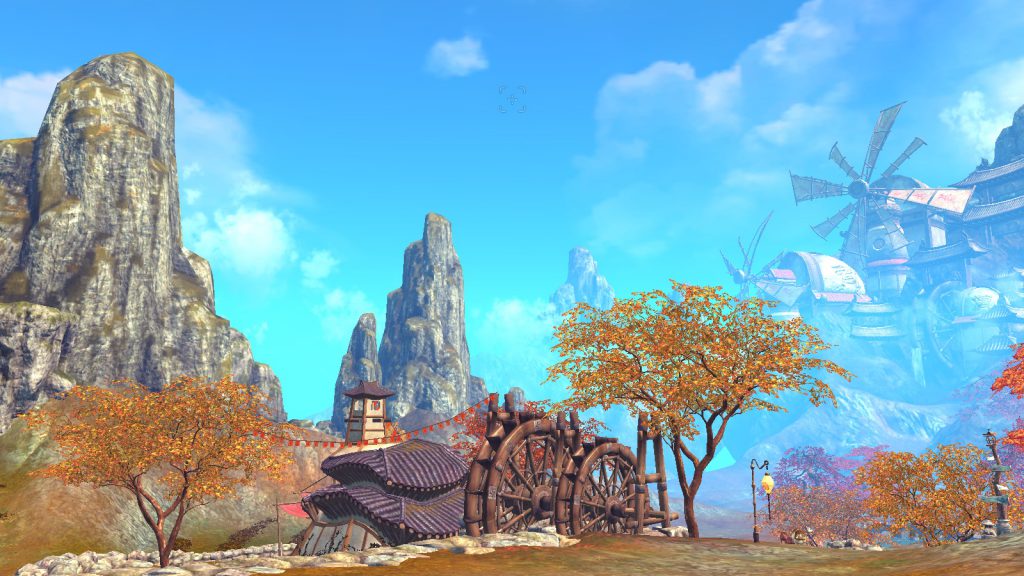 Blade and Soul does have a real world market of sorts, where you can buy items with NCoin the games premium currency, but don't think that this makes the game more pay-to-win as the majority of items are cosmetic or consumable, so there is little to gain. However, having a premium membership does offer some perks to a regular one. This includes priority access to logging in and an EXP/Gold boost when quests are completed.  The exchange on these currently comes in a £1 to 100 NCoin which makes a 30 day premium membership cost around £9.59.
Currently, despite the grind, I am enjoying Blade and Soul quite a bit. I am almost maxed and looking forward to the upcoming content updates. The grind might get annoying for some, but I find when the going gets a bit boring to fire up another character class and just have a blast around.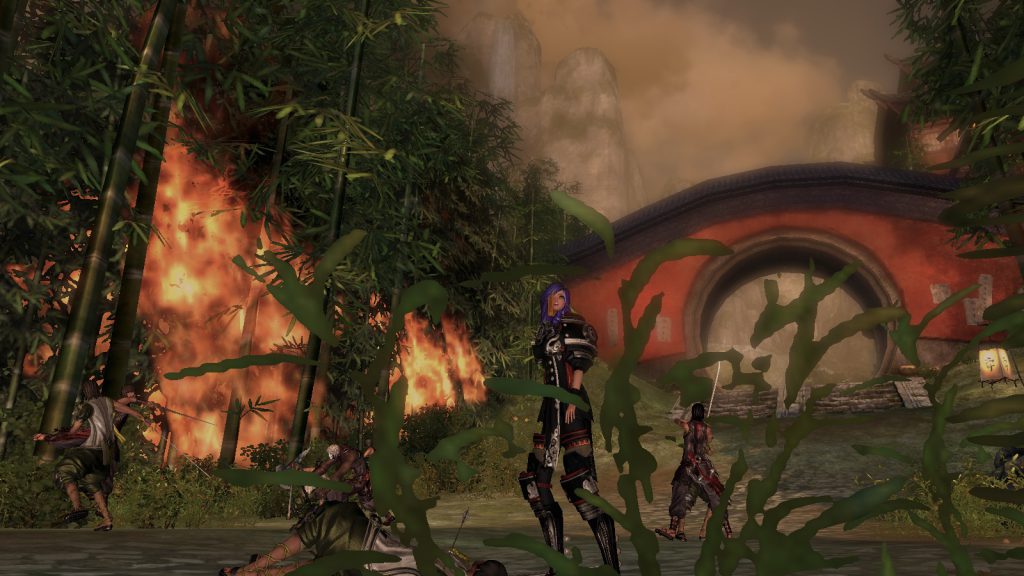 I would recommend giving Blade and Soul a go, If you feel it getting a bit grindy then hang on until you at least give the PVP a go before making your own judgement.