Tt eSports announces the Black FP Gaming Mouse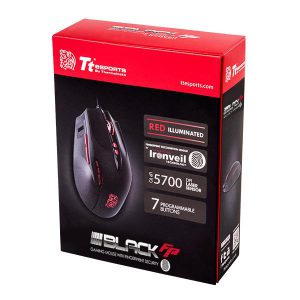 Thermaltake's gaming arm Tt eSports have announced a new entry to its gaming mouse range; the Black FP.
It comes equipped with an integrated fingerprint sensor, and its design is based on its namesake the Black V2.
It's not a recent idea to include extraneous add ons to gaming mice. With companies like Mionix and the Naos QG which has a heart rate sensor and GSR sensor being one of the more recent entries.
This fingerprint sensor inclusion will probably be a bit more interesting for some since it can be configured for a number of different things, including the ability to unlock your PC, offer in-game purchase authentication or biometric file encryption.
As a mouse you get an Avago 9500 sensor which can go up to 5700 DPI, Omron switches, adjustable weights and 7 programmable buttons.
Like all things, there is no current UK pricing, but expect it to not be far from the $59.99 seen on the American site.
You can find out more over at the Tt eSports site.