SK Peach Beach Splash Collector's Editions Announced
Marvelous Europe have announced the european collector edition variants of the upcoming SENRAN KAGURA: Peach Beach Splash and it is the perfect pair….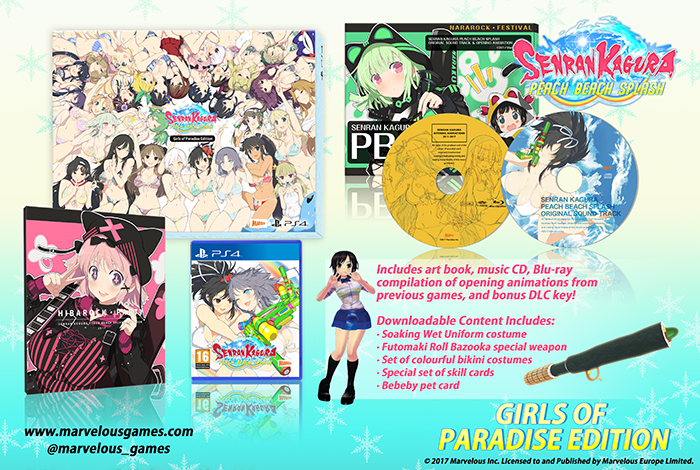 Girls of Paradise is the lower of the two tiers, but features an extensive amount of additional content. This is primarily DLC based and includes a soaking wet costume, Futomaki Roll bazooka special weapon, a set of colourful bikini costumes, a special set of skill cards and a Bebeby pet card.
Physically, you get an additional Blu-ray containing a compilation of the openings from previous SENRAN KAGURA games, an Art-Book as well as the original soundtrack for the game itself.
This version is available for £59.99 over at Marvelous' website here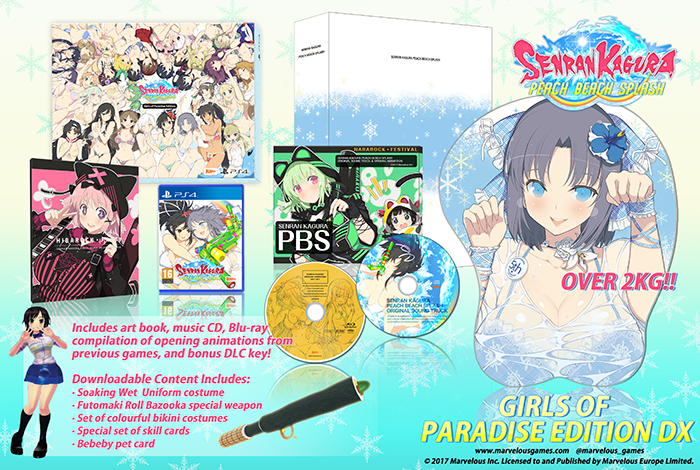 The Girls of Paradise DX version is the one that I wanted to get, but I already have bad news for those reading. It is currently Sold Out! But head here to see if that changes
With it you get all of the amazing above content and if you could've pre-ordered you would also get a limited edition oppai mouse mat, featuring Yumi, that weighs in at over 2kg!
It looks as though I will have to settle for the normal collector's edition to satisfy my obsession with collectors editions in general and you can expect a review as soon as it is released.
If you don't want physical editions. Digital Limited Editions will also be available, which in the first tier will feature just the game. The second tier will come with the above DLC including the soundtrack. These variants will be available to pre-order directly from the PlayStation Store over the next few weeks.