QPAD Announce MK-70
Mechanical keyboards have gone from strength to strength these past few years with brands popping up from all over the world, Ducky in Taiwan and QPAD in Sweden as two of the more well known companies that have broken into the UK with exceptional quality products.
Well QPAD have announced a new mechanical keyboard called the MK-70 as a more affordable entry into their range of gaming peripherals.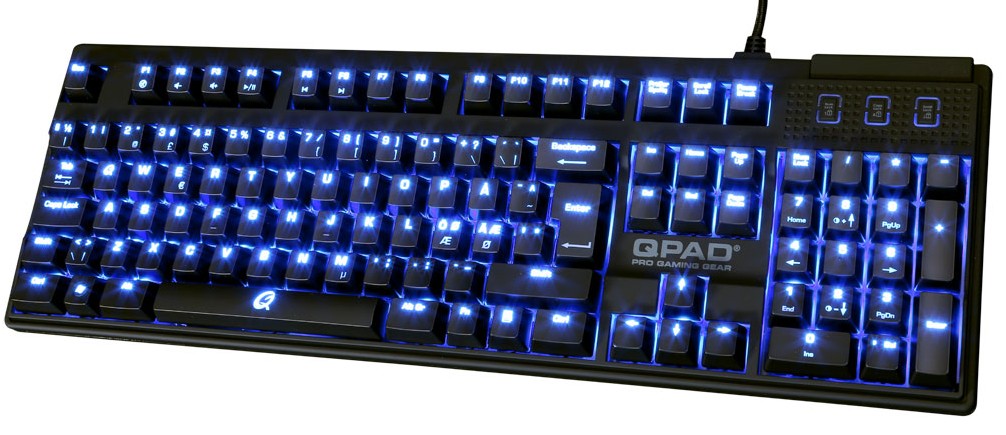 Featuring quality Cherry MX switches and a brilliant blue backlight, the MK-70 is designed to offer a no frills gaming experience without cumbersome software or tacked on macro buttons. Being what is effectively a stripped down MK-85 means that it also lacks USB Ports or Audio ports on the rear.
Whilst this may be a downer for some, you still get Full N-Key Rollover support, Gold Plated connectors, media keys and the previously mentioned Mechanical Cherry MX Switches which are rated for at least 50 million keystrokes.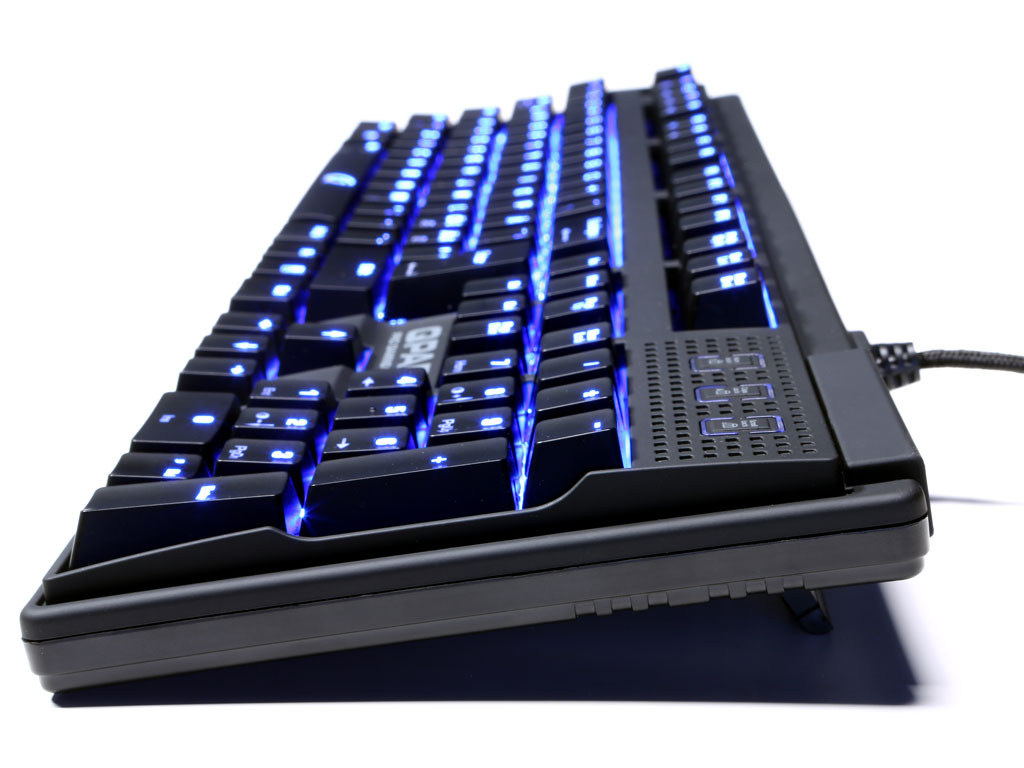 QPAD MK-70 Features:
Key switch: Cherry MX red mechanical switch technology
N Key Rollover: Yes via PS/2 adapter
Key strokes: 50 million
Lighting: Individual LED backlight
Lighting features: Four levels of brightness
Connectors: Gold plated USB connector (USB to PS/2 adaptor included)
Media keys: Media keys for volume control, play, pause and skip tracks
Cable: 1.8 meter braided cable
Dimensions: Keyboard 44.8 x 15 x 3.5 cm (17.6 x 5.9 x 1.37 inch)
Weight: 1.4 kg (3.08LBS)
RRP: €99.90
Press Release on Next Page