Play Expo Blackpool – New date same venue!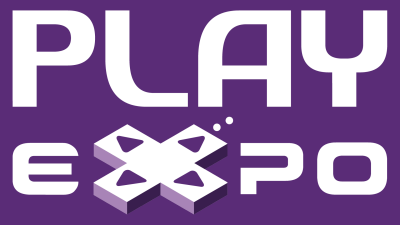 Play Expo Blackpool is back once again for another year of retro gaming goodness. With a slightly amended date (to make the events more evenly spaced throughout the year) it takes place once again at the Norbreck Exhibition Centre on Blackpool's coast on the 10-11 of February.
Although the original, it is now the little brother to the Play Expo held in Manchester each year. However don't let that fool you into thinking that there isn't a lot that goes on. 
Play Expo Blackpool is host to a number of events and attractions over the weekend of the 11th of Feb. 
The splendid arcade section makes a welcome reappearance and after scouting through the list of games myself an Dan (link) will be able to continue the new tradition of playing/completing (hopefully) one of the light gun games on display.  
Traders will be back in force with a number of specialist sellers like Allan's Japanese Retro Game Sales, who as the name suggests supplies primarily Japanese Retro Games.  
Of course, you won't be limited to just games with a number of merchandise sellers taking up spots throughout the hall. Selling all the merchandise tie-ins that you never knew you wanted until now. 
The main attraction for most will be the retro consoles that are hooked with the games of your childhood. I know that last year I had far too much fun playing on Parappa the Rapper and not so much fun playing Alex Kidd. So it will be nice to see what is on show again this year. 
If that is not up your street then there will be a number of board games out to play should you feel the need to have a bit of downtime. 
Although if you want a bit more action a number of LAN games of old will be setup and ready to play if you want to get your Frag on. 
One of my favourite areas, Cosplay, will be back on in force and only a few short days ago the judges panel was announced with Naurarwen Cosplay and both sides of Corvidae Cosplay Emporium taking the honours and responsibility of choosing the winners. 
You can head over to https://playexpoblackpool.com to get your tickets sorted!