Play Blackpool – News
Well this was supposed to be a review post for a headset, but instead I have a bit of news about the upcoming Play Expo in Blackpool, which I will hopefully be attending.
Up first is that Play Blackpool will hold the first hands-on preview of SkySaga: Infinite Isles, the game from Radiant Worlds. CTO Andrew Oliver will also be giving a developer talk and will also be taking part in a Q&A session about the game.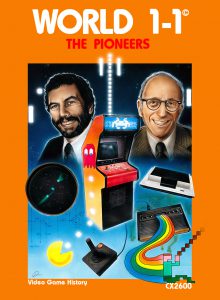 There will also be a charity screening of a documentary about one of the pioneering games companies Atari. With all proceeds from the screening going to the GamesAid charity. World 1-1 is the first of hopefully many more chapters documenting the early history of video games.
World 1-1 will follow the early games before the arcade machine even existed. It will tell the story of how Atari created the games industry years before it should have happened and follow the lucky deals and unfortunate mistakes that almost destroyed the entire industry just as quickly as it was born. Atari was the fastest growing company in the United States at the time. It kickstarted Steve Jobs' career, as well as others. The world's first successful arcade machine was built there, along with the first popular home console. Atari and its engineers formed the games industry we know today. It's time to tell this story, from the words of the creators themselves.
Additionally some more Indie developers have been added to the roster. Flump Studios the team behind Horizon Shift. A crazy looking, to quote the dev, "uppey downey shooty thing." Horizon Shift is a game with retro style wherein your ship patrols a line across the center of the screen and from there you have to shoot things; to put it simply. No doubt an easy game to pick up but a hard one to master.
Appearing also is Starters Orders from Strategic Designs, which is a horse racing management game…now before you run away it looks interesting from the promo video. Especially the Road Rash inspired 'Battle Mode' which allows you to punch and kick the opposition from their horses!
It looks like it's going to be an interesting event and one that is only a few short weeks away.