Humble telltale games bundle – Get your point and click itch fixed
Before I start, I must mention again the SteamLibrary checker for Chrome. It helps you avoid purchasing a bundle where you already own most of the games.
Anyway, telltale games have a Humble Bundle on the go at the moment, and for those of us that like the resurgence of point and click puzzlers it will contain enough gaming for a long time. I would hope you all know the drill by now; pay what you want to get the first tier of games, then slightly more for the mid-tier and then a set price to get the top-tier. With each tier including the previous levels.
This time around you get, Back to the Future, Sam and Max: Devil's Playhouse, Poker Night, Puzzle Agent 1 & 2 and The Walking Dead Season 1 in the base tier. The Walking Dead: 400 Days, The Wolf Among Us, Poker Night 2 and Tales from the Borderlands by beating the average (currently $7.31). The top-tier includes Game of Thrones and The Walking Dead – Season 2, this tier is available for $12.
This is a huge amount of value and is a great bundle for a great cause. If you like these games you won't find them better value for a while.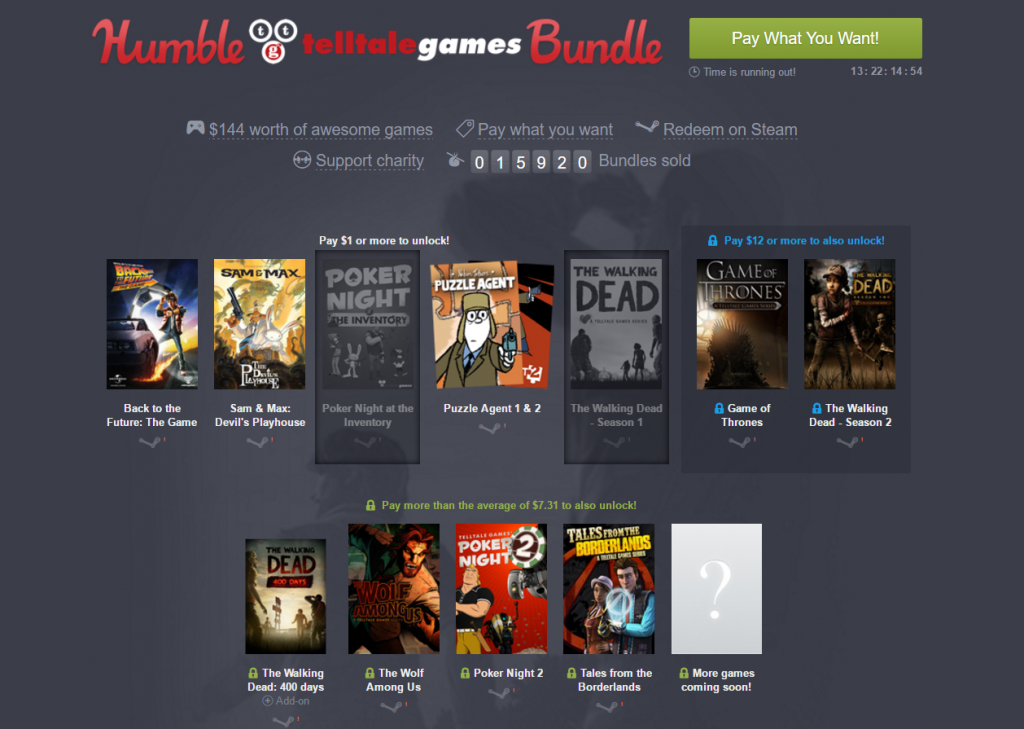 [eap_ad_3]