GAMDIAS HEBE RGB Gaming Headsets launched
GAMDIAS are a name less known these past few years in gaming circles. Here in the UK at least they are quite hard products to get hold of.
This is not for lack of quality however, I reviewed the GAMDIAS EROS way back in 2014 and had nothing but positive things to say about them.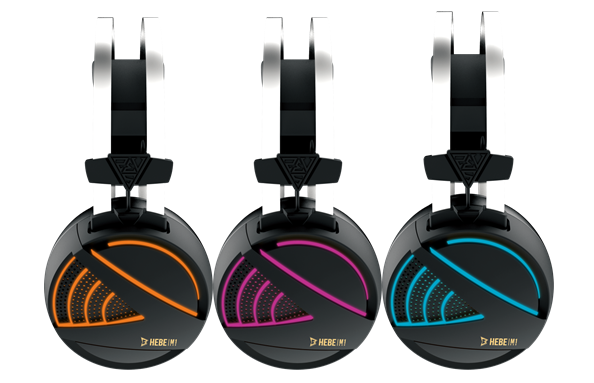 These past few days they have jumped on the RGB wagon and have launched the GAMDIAS HEBE Gaming Headset range.
Available in two distinct models the M1 and E1. They both feature RGB Breathing lighting, inline remote controls an ergonomically designed headband and earpads.
Where they differ is in the technology inside. The more expensive M1's have virtual 7.1 surround sound mated with a slightly larger 50mm driver along with GAMDIAS HERA software support to allow you to customise the headset. The E1 comes fitted with a slightly smaller 40mm driver and no access to said software.
They certainly look the part and I hope to be reviewing them soon among a few other items!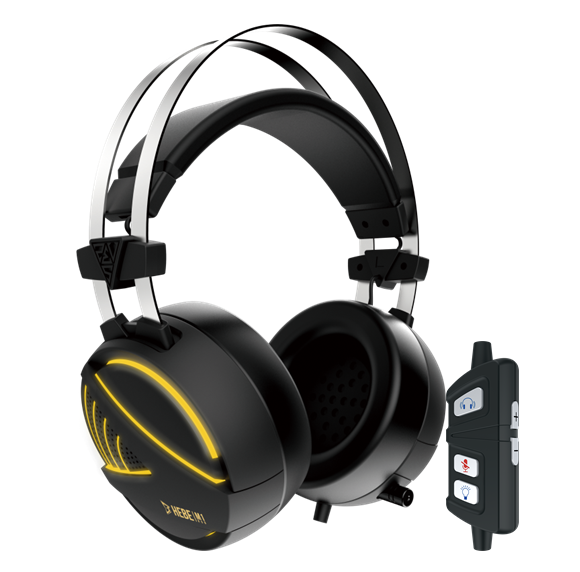 Specifications
HEBE M1

7.1 Virtual Surround Sound and vibration effect
Bass Impact
Unidirectional Flexible Microphone
50mm HD driver unit
RGB Breathing Lighting
Smart in-line Remote
Oversized Earpads design
HERA Software support
Ergonomic Comfort

HEBE E1

Omnidirectional Flexible Microphone
40mm HD driver unit
RGB Breathing Lighting
Smart in-line Remote
Oversized Earpads design
Ergonomic Comfort
Press Release Below:
March 10th, 2017, Taipei, Taiwan – GAMDIAS, the leading gaming brand, today unveiled the HEBE Line, a selection of two gaming headsets HEBE M1 and HEBE E1 packed with solid features and latest tech. HEBE M1 and E1 boast exquisite craftsmanship and design, offering you an excellent gaming experience.
HEBE M1 RGB Gaming Headset – Color your gaming sessions
The HEBE M1 gaming headset comes equipped with 7.1 premium virtual surround sound technology to offer the most immersive 3D sound experience. It has smart vibration and stunning illumination lighting effects
Powered by high precision 50mm neodymium drivers, the HEBE M1 RGB Headset gives spectacular clarity, superb audio quality and bass for an immersive gaming experience. For ultimate comfort in prolonged gaming sessions, the HEBE M1 features an oversized earcup design and gentle leather material. The innovative design and soft earpads guarantee exceptional comfort and splendid ambient noise isolation.
The HEBE M1 comes equipped with an advanced unidirectional, noise-cancelling microphone. Allowing you to communicate clearly, and screens out extraneous noise from outside your game so you can compete at the maximum level. It's easy to flip the mic out of sight when not in use. With the smart remote controller, you can easily control volume, microphone, vibration and illumination.
GAMDIAS HERA software supports HEBE M1 features; which allows you to customize sound effects, and microphone. This unparalleled customization grants immense immersion and atmosphere and can easily be maintained from game to game.