DEEPCOOL Launches Captain AIO Cooler
DEEPCOOL are a company that not many people in the UK will know of but they have just announced a new AIO (all in one) water cooler that I think should be something you need to take a look at.
It takes a slightly different view on the the pump/plate combo. It features a clear pipe that routes around the outside of the cooler to allow you to see the coolant flowing through the heatsink.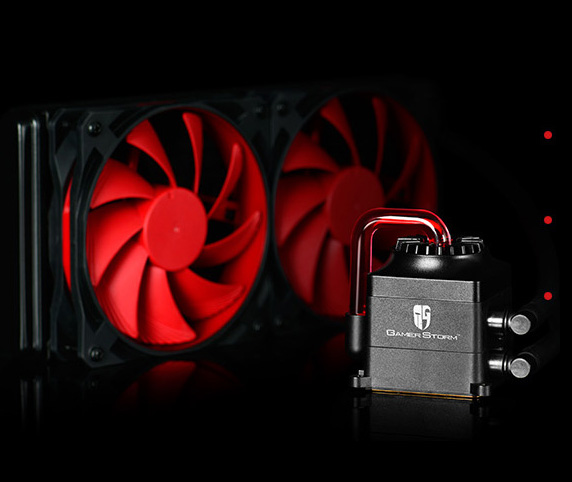 Other top features :
Three-phase induction motor built-in the powerful closed impeller, the stronger liquid flow& bigger delivery head.
The unique pump with closed impeller to offer a bigger power, de-vibration & Lower noise.
Long lifetime zirconia ceramicbearing to make 120,000 hours running safely.
Amazing transparent connection system, visual liquid flow design.
0.2mm high-density water microchannel (Skiving Fin technics),greatly extend the cooling area.
100% pure copper base to offer a highly effective thermal conduct
Japanese Fluid Dynamic Bearing & high-quality IC to offer a super low noise level& longer lifetime.
120mm PWM fan, 100%wrapped by a TPE layer, which can reduce vibration to a great extent.
Optimized Airflow With Centralized Flow Design.
Detachable fan impeller with the function of recruited lubricating oil, greatly extend the lifetime.
Optimized fan configuration with triple-proof (Dustproof, Waterproof, Oil-leakage proof) with estimated lifetime of 100,000 hours.
Equipped with multiple clips to support
Intel LGA2011-v3/LGA2011/LGA1366/LGA1156/LGA1155/LGA1150
AMD FM2+/FM2/FM1/AM3+/AM3/AM2+/AM2
<Press Release>
Beijing, China – September, 2014 – DEEPCOOL
DEEPCOOL is a company that built with vision of providing best thermal solutions for worldwide customers by constantly seeking for innovative breakthroughs. After the success of MAELSTROM series, DEEPCOOL launches another high performance liquid CPU cooler under its sub-brand: GAMER STORM. The new Innovative and Creative Cooler has been named as CAPTAIN.
Innovative and high performance cooler
CAPTAIN Series is all-in-one water cooling solution for desktop PCs, which has 120mm, 240mm and 360mm versions, all of them feature several innovative techniques.
Patented SS design (Separated Section) divides the powerful pump and cold plate into two blocks, connected by a unique transparent connection system makes the water flow visible, together with LED on top formed a nuclear-reactor like kit. 100% pure copper base and precision-machined 0.2mm high-density water micro channel ensure the unit to transfer heat quickly and efficiently; Moreover, long radiator and metal sheet maximize heat dissipation.
Operating between 600 and 2200 RPM, 120mm PWM silent fan provides unbelievable performance/noise ratio;Furthermore, patented detachable fan impeller offers an easy way to clear dust and add lubricating.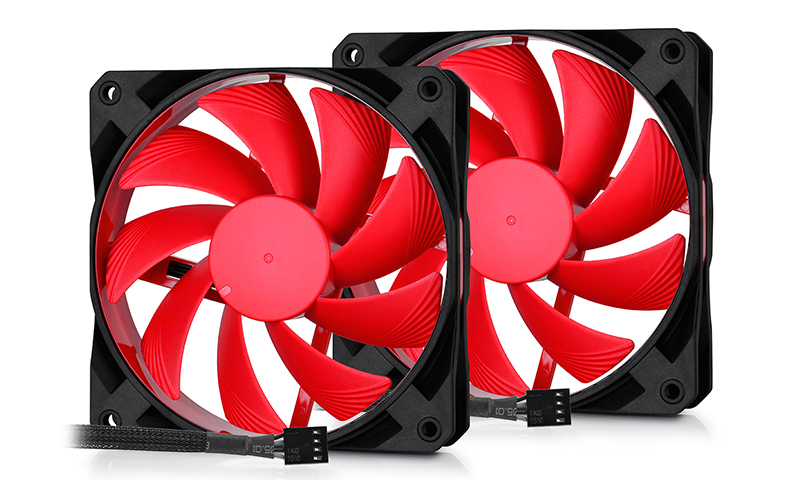 Ease installation and long lifespan
The bracket of these kits is compatible for all Intel and AMD processors, includes latest Intel LGA2011-V3. It only takes a few simple steps to install. Quality control is always a crucial program of DEEPCOOL, the pump and radiator of the product tested with strict standards, and anti-evaporation tubes minimize the loss of pre-filled coolant from the kit.
Available in October, 2014
MSRP:
CAPTAIN 120: $79.99 US
CAPTAIN 240: $109.99 USD
CAPTAIN 360: $139.99 USD
Read more at http://www.deepcool.com/product/gamerstorm/2014-09/6_1013.shtml
</Press Release>