Dave is heading to Play Blackpool (hopefully)
In just over 2 months time, Replay will be taking the Play Expo to Blackpool for another year of retro gaming madness. It looks pretty hopeful that I will be able to make it across over the weekend to take a hands on look and of course play some retro games.
Even though it is still a ways off, today is a perfect day to post about some of the events that are taking place.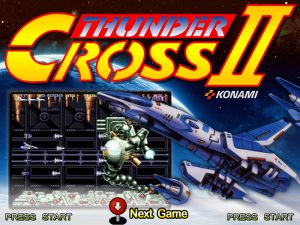 The good news is that Retro Games Party are returning, supplying the arcade machines for the event. A list has yet to be made up but I have already emailed and asked for Thunder Cross II to be one of the many cabinets they take across with them. Here's hoping that this year myself and Dan LV (CCL Computers Staff Writer) can finally take it down. We've only had three or so tries….
Events like Play Blackpool are brilliant places to hook up with Indie Devs and this year is no different with several studios signed up already. Including Back to Basics Gaming who will be featuring  Terra Incognita a classicly styled 16-bit RPG game.
The team behind Data Hacker: Reboot (New Reality Games) are also heading on down, I have to admit this is not a game I had heard of but it appears to be another 16-bit RPG game and from the looks of the Steam Early Access trailer it looks very good especially the soundtrack. The Kickstarter trailer however is a bit cheesy….:P
Oh and before I forget, the Andrew Oliver of the Oliver Twins, yes those behind Dizzy! is heading on down as a guest for the event. He will be giving a talk and also hanging out signing stuff.
The Oliver Twins said "We're really looking forward to reminiscing at Play Blackpool about our last 30 years in games, as well as looking forward to predicting a little of what the future holds. Our influences and experiences have taken us on an amazing journey since the Dizzy days and we can't wait to show everyone the cool new stuff our team is creating on our latest title SkySaga."
Stay tuned. As more stuff is announced I will be posting about it. Otherwise go follow the Replay Events team! to stay even further up to date!
https://twitter.com/ReplayEvents/