King Con 2015
It was my first time attending King Con at the invitation of Boonana J of Team Banana. It was meant to be me and DanLV heading up but due to a various scheduling conflicts it ended up being me on my own.
Held up in Durham, KingCon is a convention that caters to the geeky among us. It has a number of events compressed into a single day's experience, specifically one day in October.
Upon arrival, I acquired my VIP band (Woo) and went first to meet Mr J, he had a number of machines from Eclipse Computers set up playing TerraTech, a game that reminds me a lot of the Gummi mission in Kingdom Hearts with an open world flair and more carnage. I have played it before and was impressed at the amount of customisability on offer.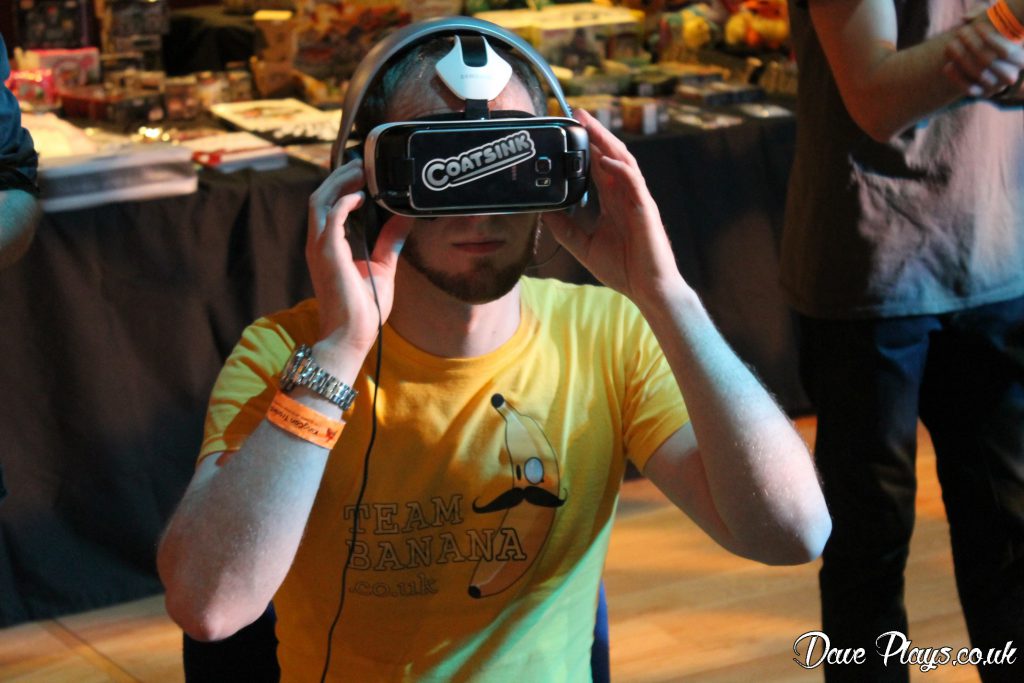 Sharing space with Team Banana was Coatsink who had a number of games on display including Samsung Gear VR Puzzle game Esper.  Which was very interesting to say the least. They also had Shu on show, which had some very nice and responsive controls. The art style is also brilliantly designed and really shines when playing.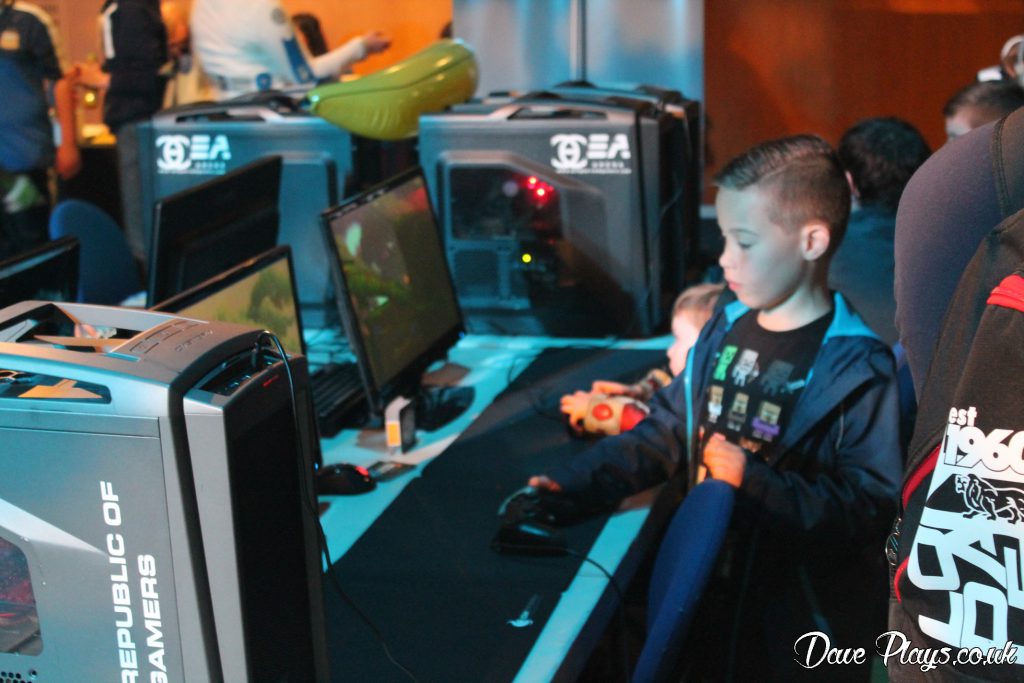 There were a number of traders across three floors, with a diverse amount of wares for sale. There were a number of traders dealing in collectible figures, whilst there was a great amount of people selling stuff they had made themselves. In the main hall CEX and another (whose card I now seem to have misplaced) were selling games and DVD's.  I almost bought ShaqFu, though I quickly thought better of buying one of the worst games ever released.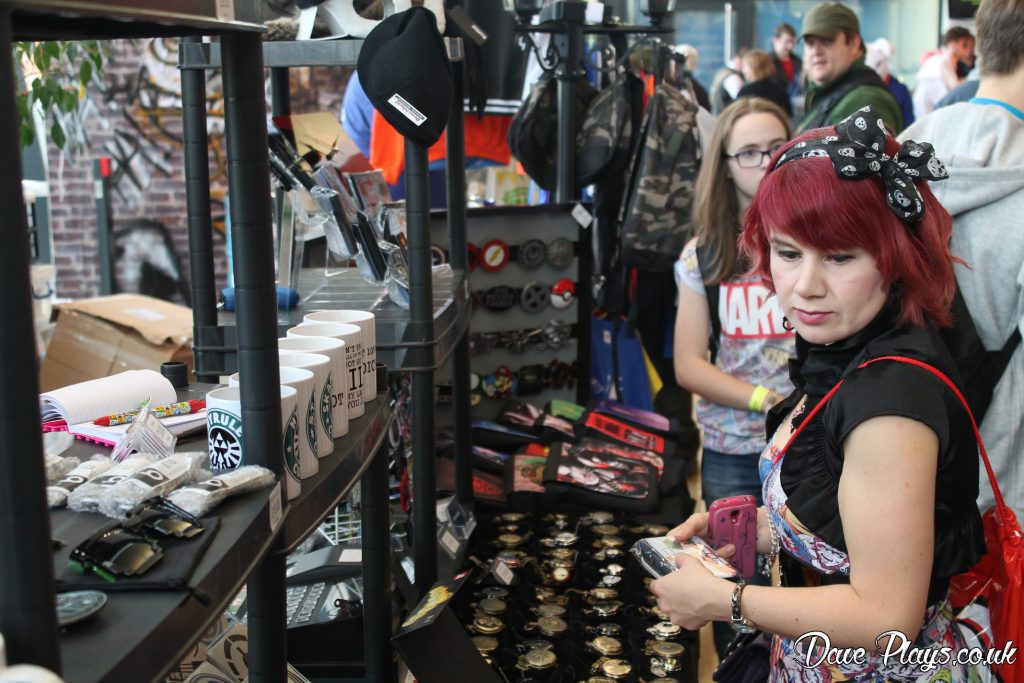 Hidden down stairs on the big screen were bouts of friendship ending Mario Kart and Smash Bros, this ran until around 2pm.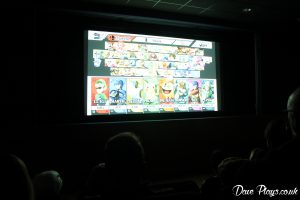 There was a lot of devastation…
Inside the main hall as well as the various collector booths, and almost in honour of the week they landed in the future was the DeLorean with all associated items in tow, including the fabled JVC GR-C1 video camera and Mattel hoverboard.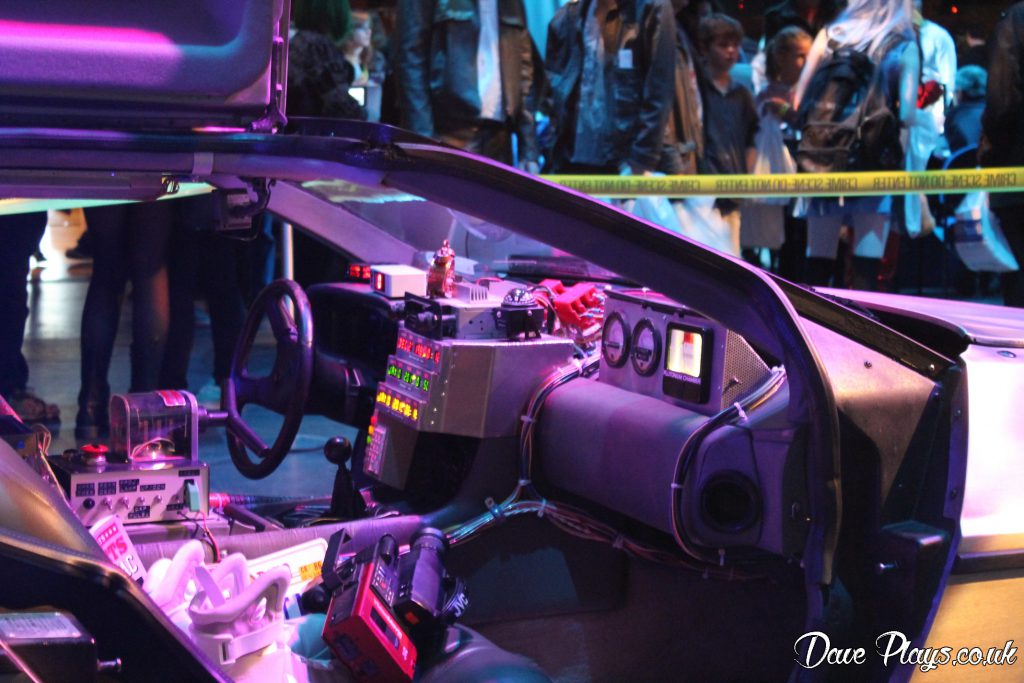 Amongst the DMC were the guys from the Movie Prop Warehouse with a number of movie props including a number of prosthetics and prop armour.
Alongside this were a number of Crazy Creatures from, Crazy Creatures including several snakes and a rather large spider, one of them was kind enough to let me get a close snap of it – yes I wussed out and didn't hold it myself.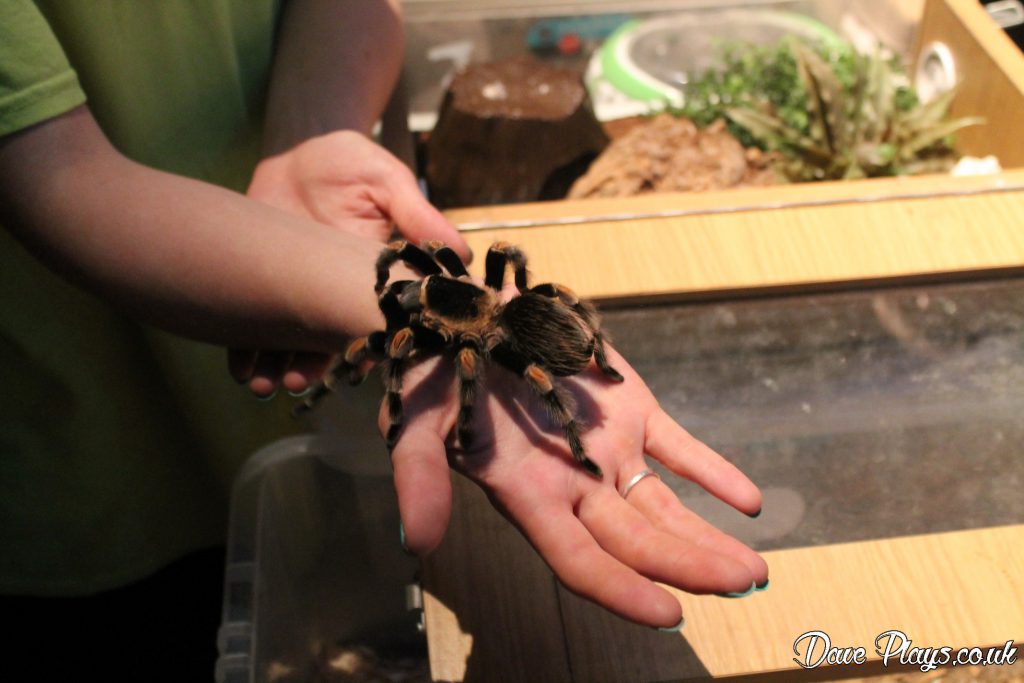 There was a small area just outside the main entrance for some retro gaming. A number of consoles provided by Esdevium Games, it also included several tables of card games with people on hand to teach you how to play as well.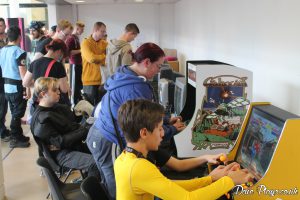 As with any Con experience, there were a great number of CosPlayers in attendance and this was the highlight of the day for me, as they were all brilliant. Outside the event specifically there was plenty going on throughout the day and it ended up being where I spent most of my time.
This was primarily because of the awesome CosPlayers showcasing their dancing skills. This eventually included one of the other photographers on the day also showcasing his dancing skills (you know who you are).
The CosPlay masquerade was a bit, quiet, as there was no PA inside the auditorium. It meant an eerie silence as each person called out performed, the eventual winner of the masquerade itself was none other than Deadpool; well one of the many that were there at least.
All in all, there was a lot to enjoy at KingCon 2015, and I doubt it will be my last time in attendance. One thing it has made me want to do is buy a better camera for video work, my poor DSLR was not meant for this!
All the pics are available by clicking here, the Videos (there are one or two more) here!
If anyone sees themselves in a shot and wants a larger copy just email me from my contact page, I can send a larger copy across.