Insomnia 58 – A 'Short' Review
As always, I'm a bit late to get this post up on the site but thanks for your patience.
I'm going to start and give you all a TL;DR Insomnia 58 was a brilliant event and I am glad to have been given the opportunity to attend (Thanks BoonanaJ and Thermaltake)
It's hard to start this after giving such a perfect TL;DR but if you are still reading this I won't try to bore you with millions of words.
Insomnia 58, the UK's largest gaming festival took place just over a week ago. I was lucky enough to be invited down as a guest of BoonanaJ, of Team Banana. With the proviso that I also be the one to get him to the event…
Due to my working arrangements, we arrived after the end of the day on Friday and missed everything, so not much to say about that. The rest of the weekend is compressed below, with my highlights.
BoonanaJ was at the event to showcase a crazily modified Thermaltake Luxa2 bluetooth speaker. Including diamonds set in the buttons, a handmade replacement leather strap, a multitude of tweaks to improve the actual audio quality itself (so it is not all show and no go).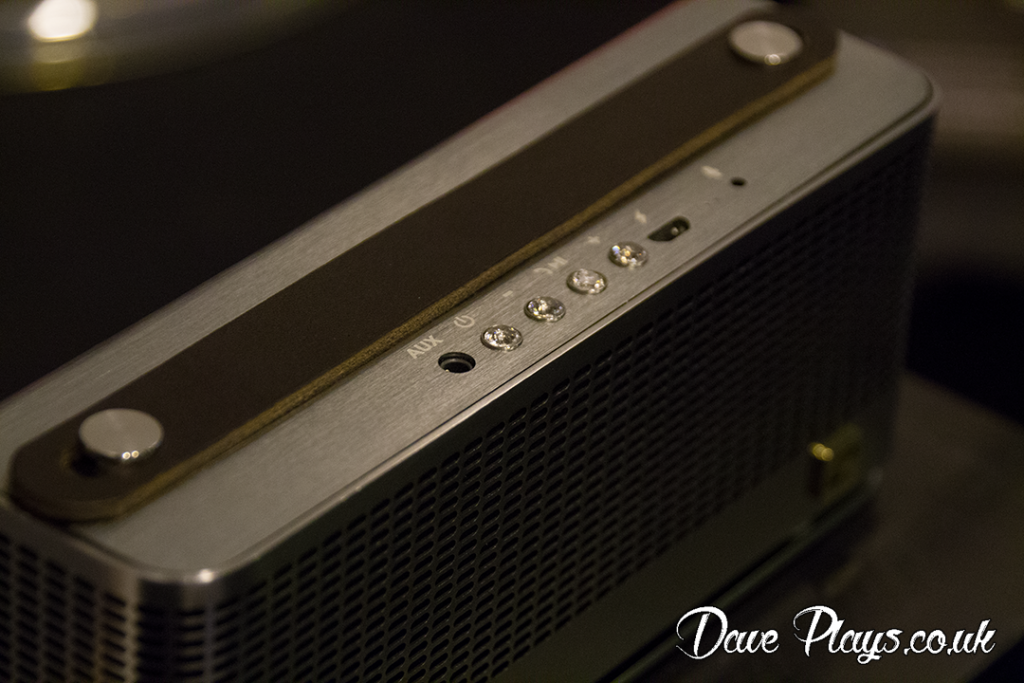 You can see a bit more of what makes it tick by clicking over here.
There was a lot of VR on show at Insomnia 58, a stark difference to EGX 2015 where it was something you had to reserve a place for. There was also far more on show in various guises. No Oculus Rifts were to be seen with all the stands preferring to use the HTC Vive to showcase a far more interactive set of tech demos.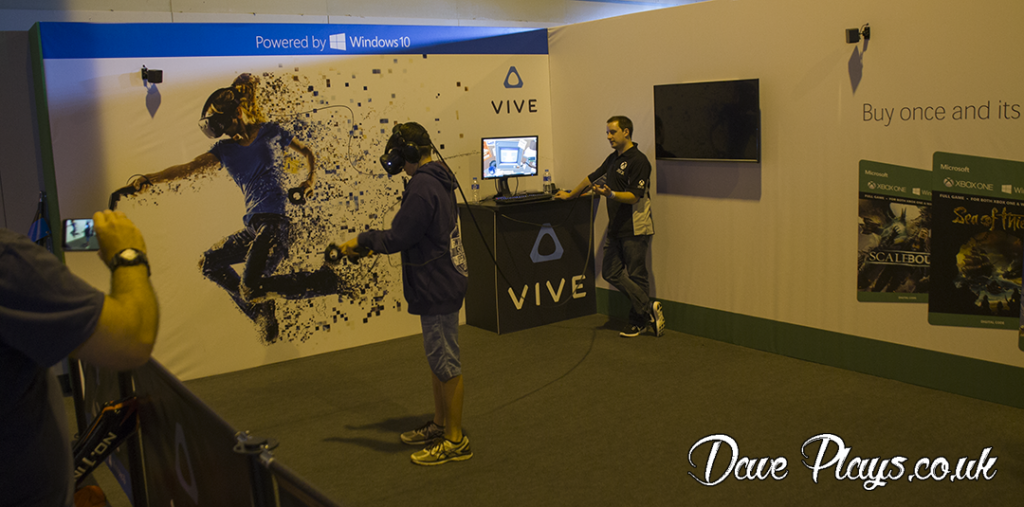 A number of stands had racing sim competitions, I have to admit Scan had one of the best as it used a RAID Full Motion Racing Simulator, effectively putting you in the car itself with a HTC Vive headset making sure you got the full effect.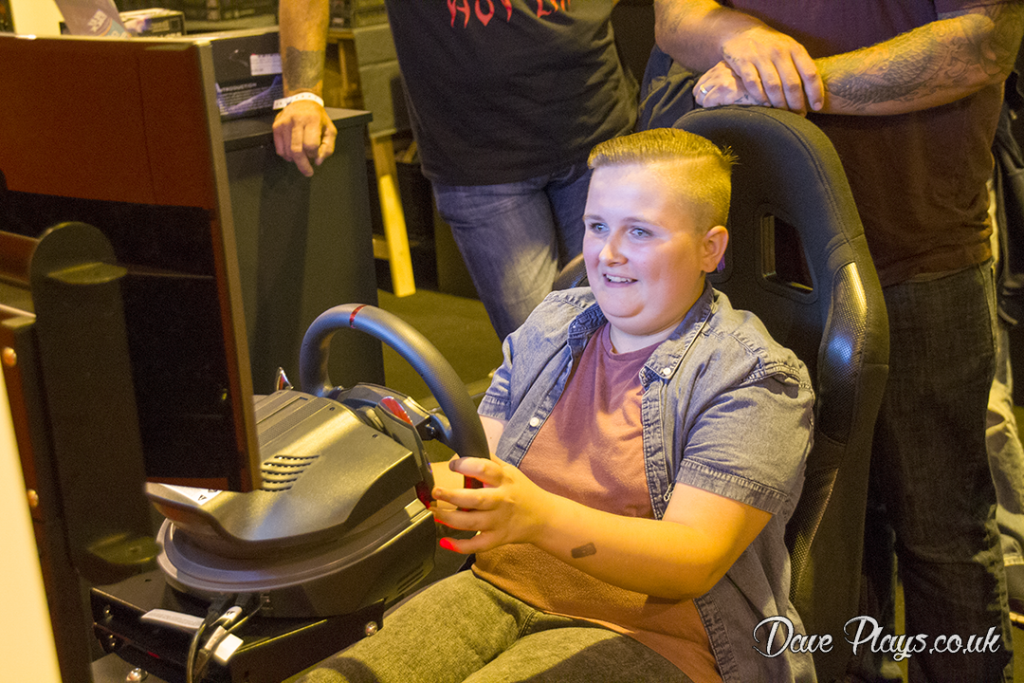 One of my main highlights of the Insomnia 58 was the Robot Arena, after being invited to the pits I was able to get up and close with these tools of destruction and get to know a few of the roboteers who were behind them.
The format for the Robo Challenge was very well executed, with a simple win or draw outcome to the battles with no judge's decisions. This meant each round flew through without too many issues, it also meant each robot had a good number of battles.
Over the weekend it became apparent that a power shift to the robots with spinning weapons was happening. A number of former top robots all fell to the spinners at this event with a great deal of damage being dished out.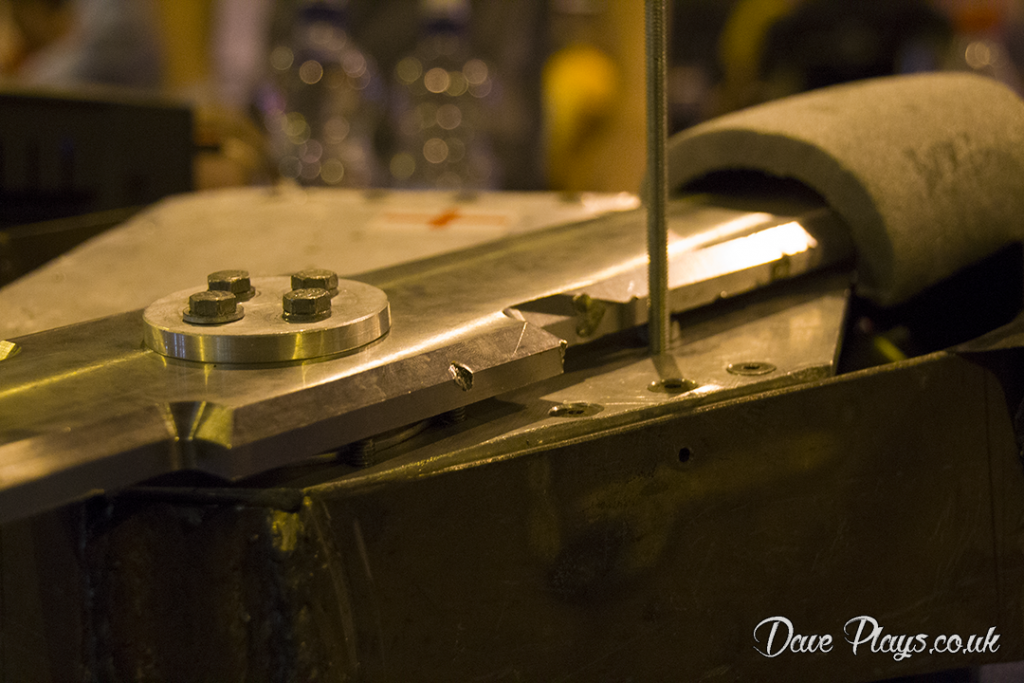 Some robots had to be retired including Mantis, one of my favourites, after it drew Conker 3 which didn't cause much visible damage but caused enough that Mantis was unable to continue.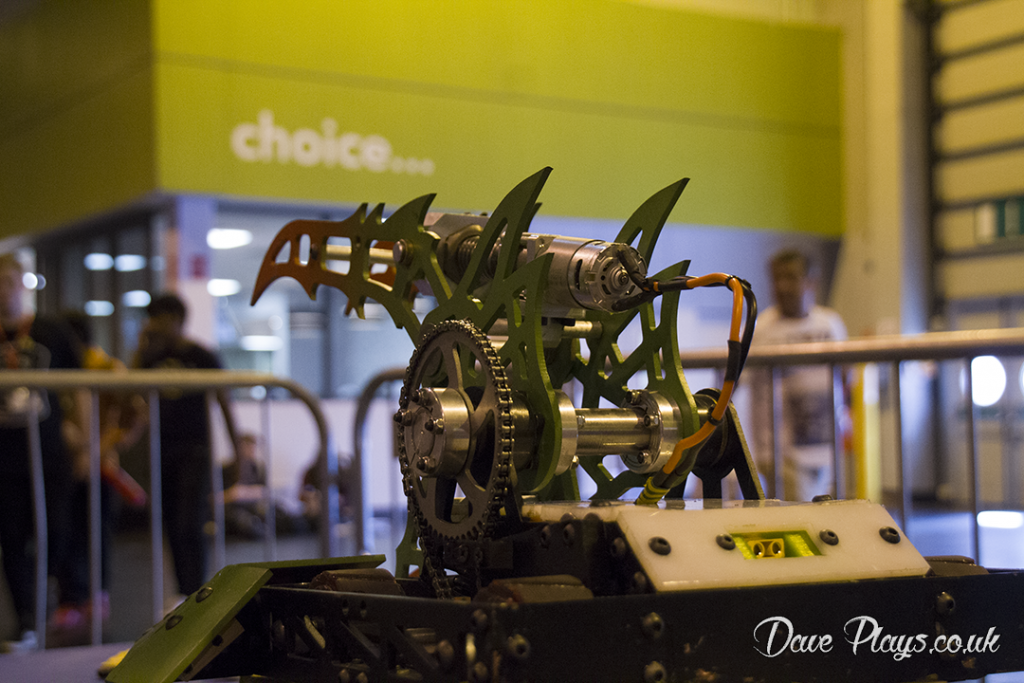 Cosplay
The Cosplay area was another of my weekend highlights. With an even greater number of cosplayers this year and a brilliantly diverse cast.
I've taken quite a few pictures of the ones I could, which you can view by clicking over here. My main highlight of the weekend was a Joker and Penguin skit where they sang a cover of 'do you want to build a snowman'
Games
I managed to get on a number of games including World of Final Fantasy at Insomnia 58, which I had been putting off playing for a while. I was pleasantly surprised overall with the quality of the demo, I enjoyed the aesthetics of the map and the chibi characters. The music was also very quaint.
I played a few games on the XBox stand (mainly to get a free ice cream) the only stand outs for me were Cup Head (which I really wanted to play again) and Forza which was running through a fun challenge demo.
My stand out game was one on the Indie stand. A narrative horror game by the name of The Mannequin, throughout the day you could hear screams coming from the stand and after playing through it you could see why. It quite simply is a bit scary for a lot of people.
Who would have thought that a mannequin coming to life and the associated house environment would be so creepy. But like other games, when you have no defense it becomes more than a bit chilling.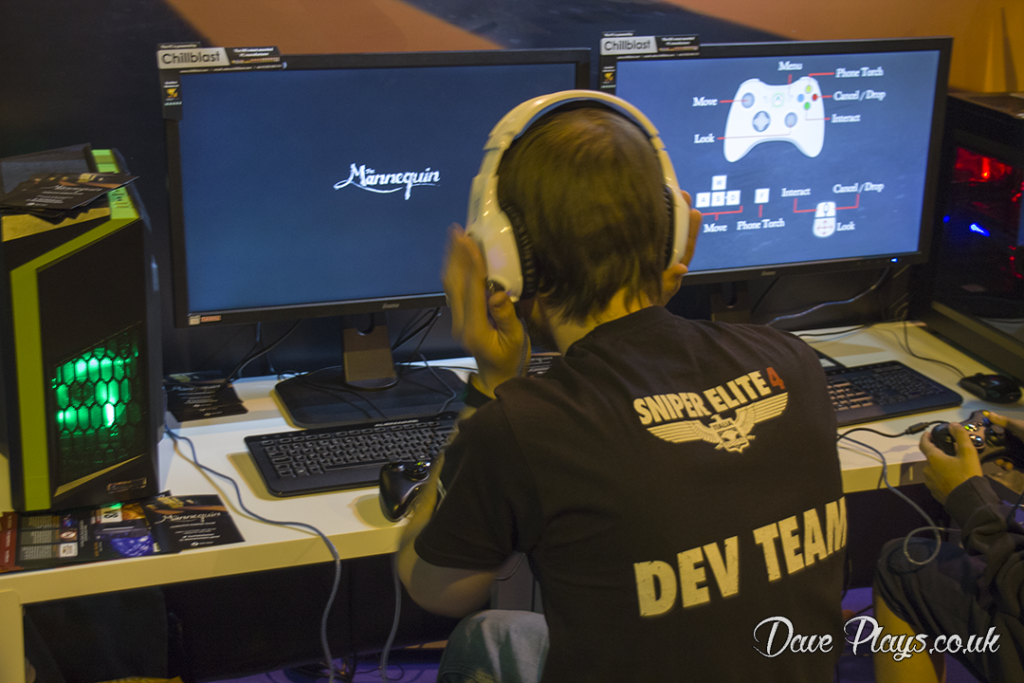 I never thought I would enjoy it as much as I did, and I honestly can't wait for the full release (2017 for those asking)
The Mannequin unfortunately has no trailer and only a small number of screenshots, so I can't offer you more than the above picture, but It is something that I will be keeping on my radar and I advise you all to do so as well.
I don't want to ramble on too much so that's it from me. There are loads of things I have missed, including my awesome T-Shirt from BattleTiger and the Retro gaming area as well as a number of merch stands that were awesome and some that were not.
Heres to Insomnia 59 and the hope that I can get in once again.