EGX 2018 – What's on
EGX takes place this week at the massive Birmingham NEC and I will be attending.
Here is a quick rundown of the things I am looking forward to and I hope you are too!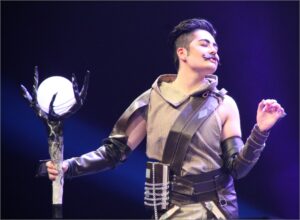 The first big thing is that the Cosplay on show will be massive. Featuring the European Cosplay Gathering, which will be taking place on Sunday!
This is a really big showcase of cosplay talent from all over Europe, with the endgame of being able to showcase your cosplay at the finals in France at Japan Expo.
The European Regional Finals of the Capcom Pro Tour will also be taking place over the weekend. With Sunday featuring the EU Regional top eight play-off with the winner qualifying for the Capcom Cup.
Over 200 games will be playable on the floor, and while a great number of them will feature humongous queues I really hope I can get a chance to play some of the smaller titles.
One of them is the new Fist of the North Star game, which features gameplay similar to the Yakuza games. You run around the city of Eden encountering enemies, and just generally having a crazy time.
Kingdom Hearts 3 will be playable for (I believe) the first time at an event in the UK and while it will probably not show a lot, the game is only a few months away from being released!
Team Sonic Racing, a game that I am just curious about. It's Sonic, it's racing what's not to love? well I will be interested to see where it takes the kart racing genre but hopefully it will be a good entry.
EGX looks like it's going to be another good event, you can find out even more by going on over to https://www.egx.net/egx/2018 you can still pick up tickets there as well.