Senran Kagura Peach Beach Splash – PC – Review
Today, Senran Kagura Peach Beach Splash releases on Steam. After seeing footage of the original PS4 version of the game I really couldn't wait to give this game a go. But I am just one of many people who do not own a PS4 which means I had to wait what seemed like an eternity for the PC release.
If you follow this page or are a fan of scantily clad anime girls like yours truly, then you might already be familiar with the basics of the game. For everyone else I will start at the beginning.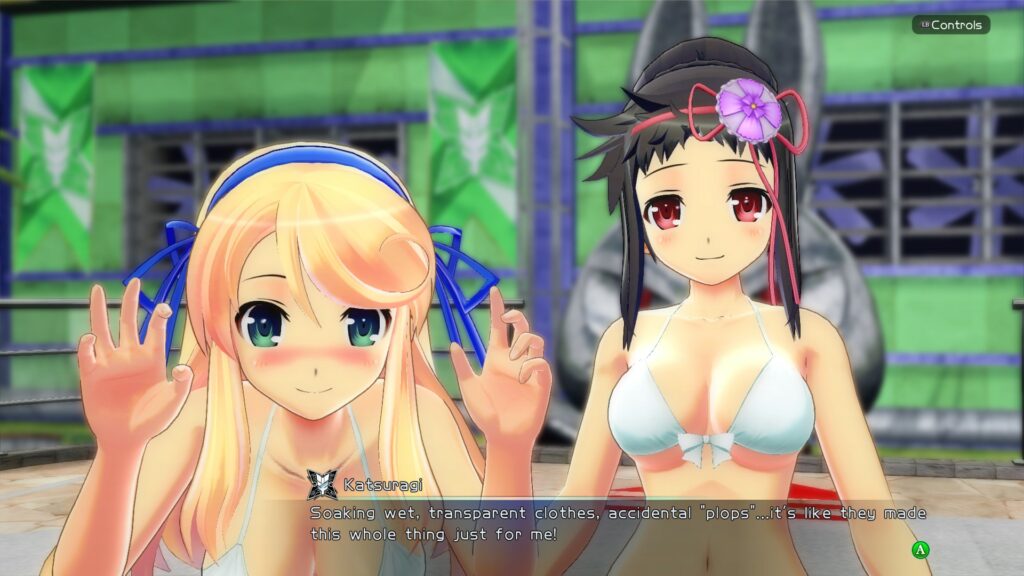 Senran Kagura Peach Beach Splash, the newest addition to the Senran Kagura franchise, is an action-packed third-person shooter game in which you must defeat your opponents by splashing them with your watergun.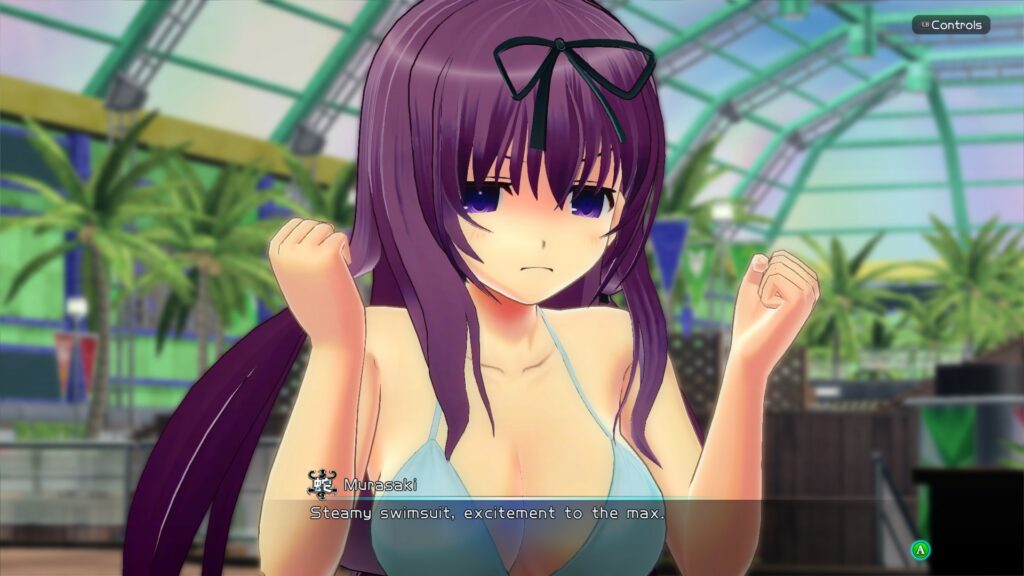 You get to choose your favourite character out of an ever-growing cast of shinobi high school girls and equip her with different kinds of waterguns and shinobi cards. Depending on how you want to play you can pick the watergun version of basically every shooter game staple ranging from assault rifles to pistols and even rocket launchers. The weapons not only affect the actual fighting but also your secondary movement abilities, like your dash and double-jump/hover.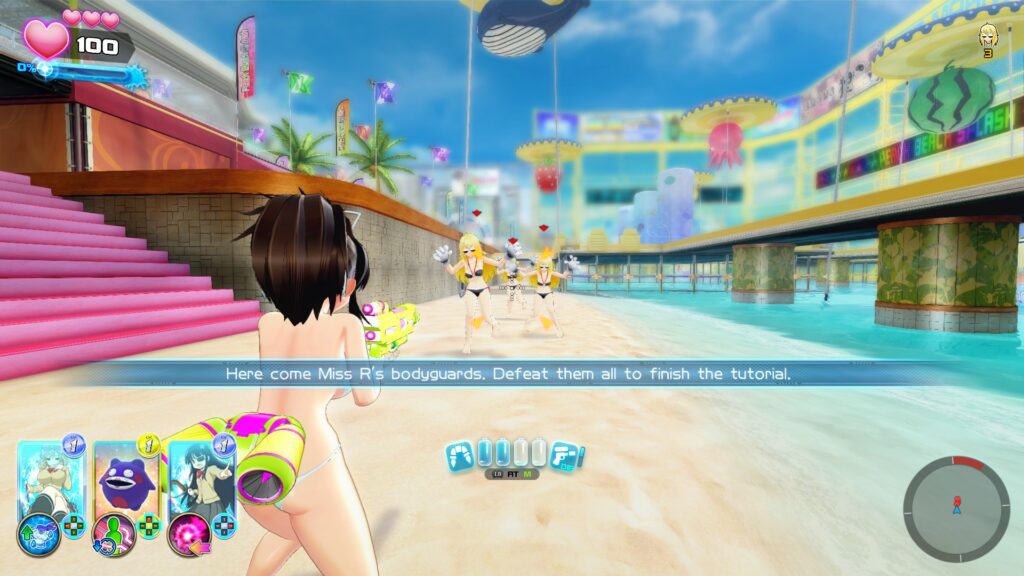 Your ammunition is represented by water tanks in the bottom middle of your screen. You use the water not only to fire your weapons but also for your movement abilities so always keep an eye on it. After you have made your weapon choice you are allowed to further customize the battle gear of your fighter by picking shinobi cards which allow you to make use of a set of abilities during the battles. These cards can be different types of damaging skills or power-ups or even shields that protect you from harm, so choose wisely to bring out the best of your preferred playing style! After every fight you are rewarded cards that allow you to upgrade the weapon of your choice to further improve your strength.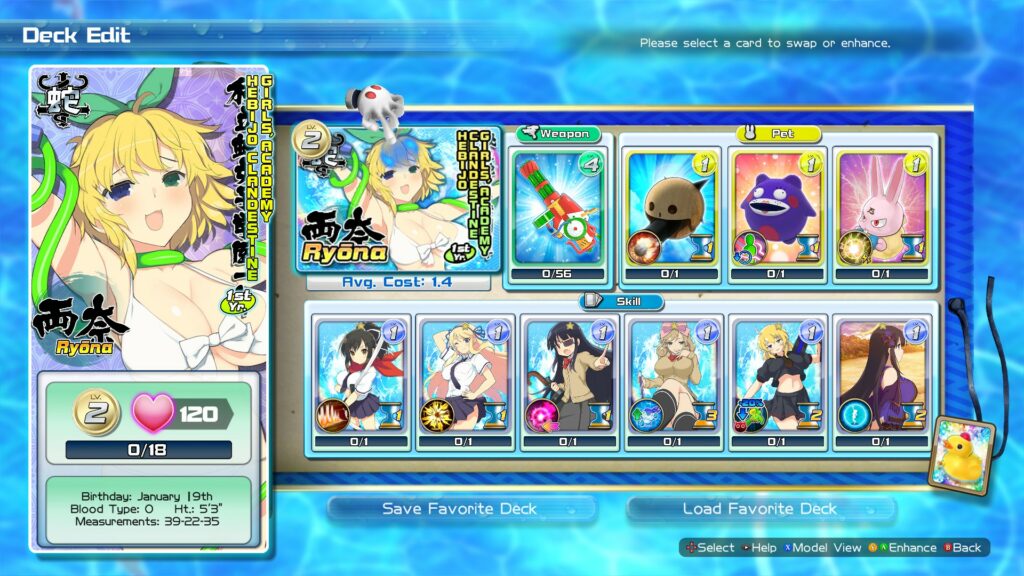 But what is Peach Beach Splash actually supposed to be? Is Senran Kagura not about rivalling schools of ninja girls and their problems? Well, according to the one and only great shinobi master Hanzo, Peach Beach Splash is a watergun tournament for shinobi that has been held since ancient times and comes with a particular set of rules and limitations. The competing maidens have to use waterguns, wear swimsuits and are forbidden from using ninja techniques as well as their actual weapons. The one school which comes out on top at the end will get the grand prize: "Whatever they want most".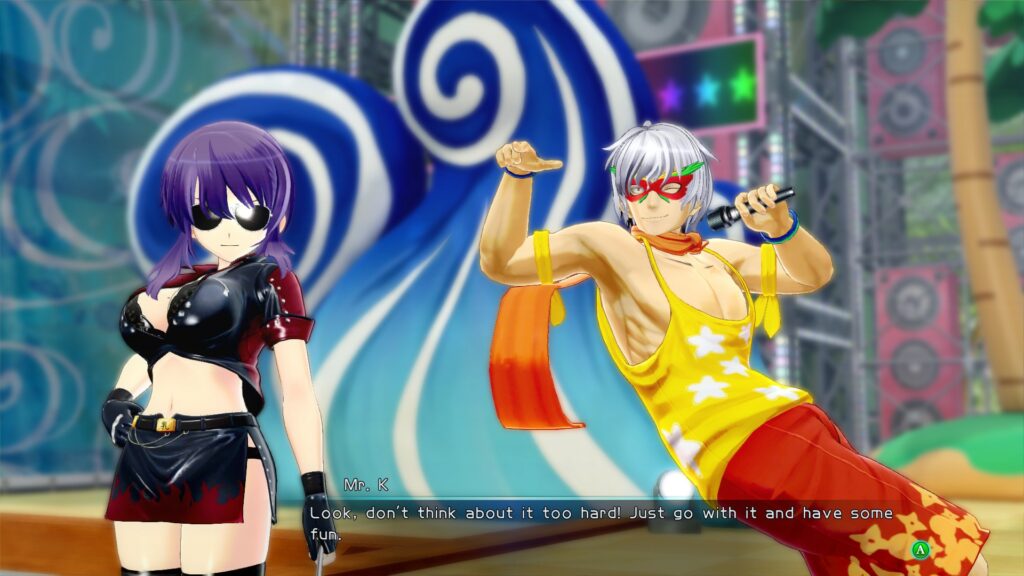 The gameplay elements are divided into several Single and Multiplayer modes. If you want to enjoy the game on your own to get the hang of things you get to choose between the Story Mode, the V-Road Challenge, which is a set of deathmatch tournament fights with and against AI of varying difficulties, and Paradise Episodes which are similar to Story Mode with the difference that the stories you play focus on certain characters instead of an overarching plot. As for Multiplayer there isn't really anything new for the genre. The game offers every major mode that should be there like Queen of the Hill, Capture the Bra, Deathmatch, Survival Mode and even a mode that is just what people expected from a Senran Kagura game : Squirmy Finisher mode, which is the only "new" variant and is won by getting the most Squirmy finishes in a set amount of time.
Other than that, we once again get a taste of what I like to call the Senran Kagura classic: The Dressing Room. Here you can play dress-up with your waifus, get touchy-feely with them and even create scenes of your liking in the Diorama Mode. A wide variety of different girls with a wide variety of clothes, hairstyles and accessories make this quite an entertaining experience.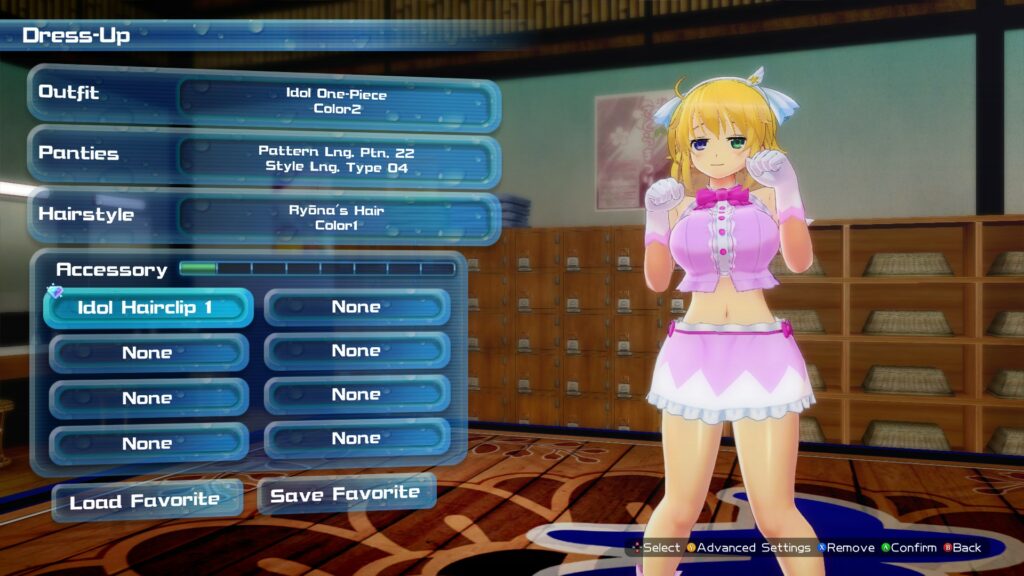 So, now it's time to talk about the actual game-play experience. In the 12 hours I spent playing this game I have had a lot of fun. I've cleared the whole Story Mode, did some V-Road Challenges and played around in the Dressing Room. The story is exactly what we are used to from Senran Kagura: It's simple, it's funny and quite short. The actual battles themselves are fast-paced, fun and also quite short in a good way. Due to the length of the battles this game is really easy to get into and you get to try out lots of things without having to waste much time. The existing auto-aim feature also makes it readily accessible for people who are inexperienced when it comes to this genre and are just looking for quick short bursts of fun. The only big issue I had game-play wise was the clunky handling of the camera when playing with a controller. Changing camera angles while being in constant motion proved to be quite challenging and takes some getting used to.
The game runs pretty well and I can't really complain much. I did not encounter any bugs or glitches, but I did have two random crashes after completing Story Missions where the game crashed during its transition from the results screen to an anime style cutscene. This seems to have happened randomly since I cannot reliably recreate the crashes.
This brings me to the end of my review. To summarize:
It has waifus.
It's fun.
It is easy to get into.
It looks great.
It has waifus.
I have enjoyed every minute I have put into this game and plan to spend a lot more time especially in the Multiplayer modes. If you are a fan of action games and anime style, this might just be the thing for you. This gets the Emperor's Seal of approval and I hope we get more like this in the future.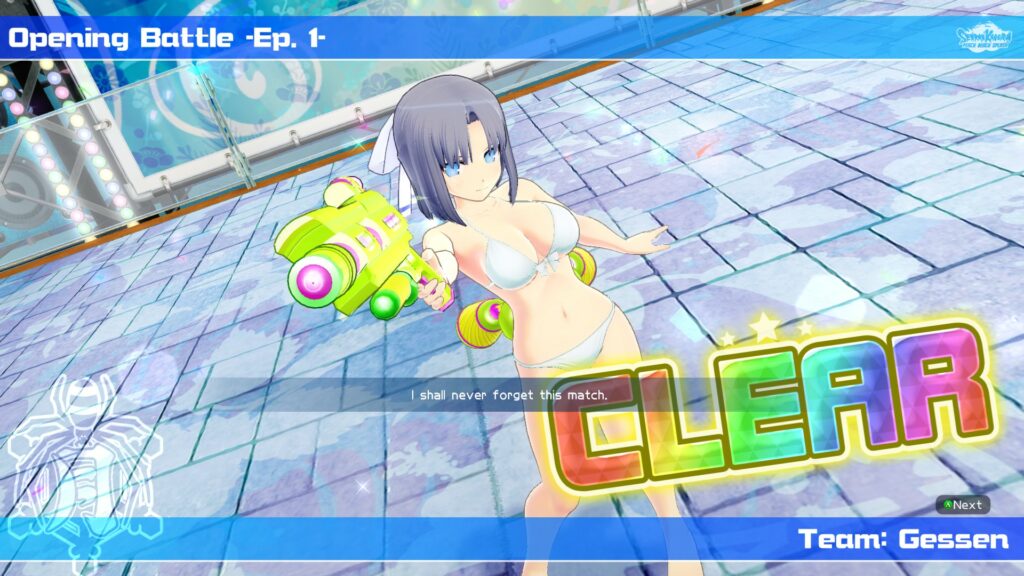 You can head on over to Steam right now and pick this up if it interests you. Just click here!

[eap_ad_8]