Jelly Comb – Alien 5 Port Desk Charger – Review
I know what you are thinking, who are Jelly Comb. Well after taking a look at one of their cheap wireless mice (it still gets used to this day) I was offered the chance to take a look at a 5 Port Desktop Charger.  Specifically, the one over here
This particular charger as the name suggests has 5 USB sockets from which to charge your devices. With 4 ports being 'smart identification' ports, these detect your device and attempt to charge at the full speed your device supports. The fifth port supports Qualcomm quick charge 3.0 (if your device supports it, it will provide even faster charging)
Specifications
| | |
| --- | --- |
| Dimensions | 18x15x6.6 (cm) |
| Weight | 180g |
| Colour | Black |
| Power Output | 42W |
| Protection | Surge protection, temperature control, total current limiter and short-circuit protection. |
Up Close
The box itself is simple. Featuring only a simple silver outline of the device on the front.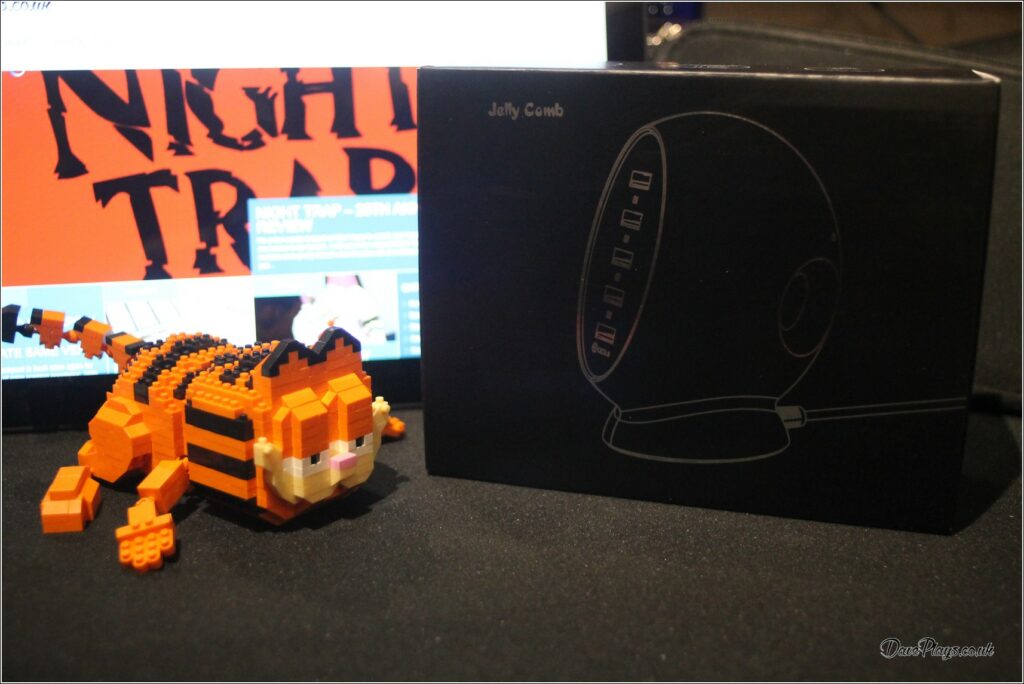 The rear highlights a few of the features including the different port types and the product features.
Inside is the charger itself fitted inside a moulded insert. There is also a pin (for turning the night light off) and a very light multi-language manual.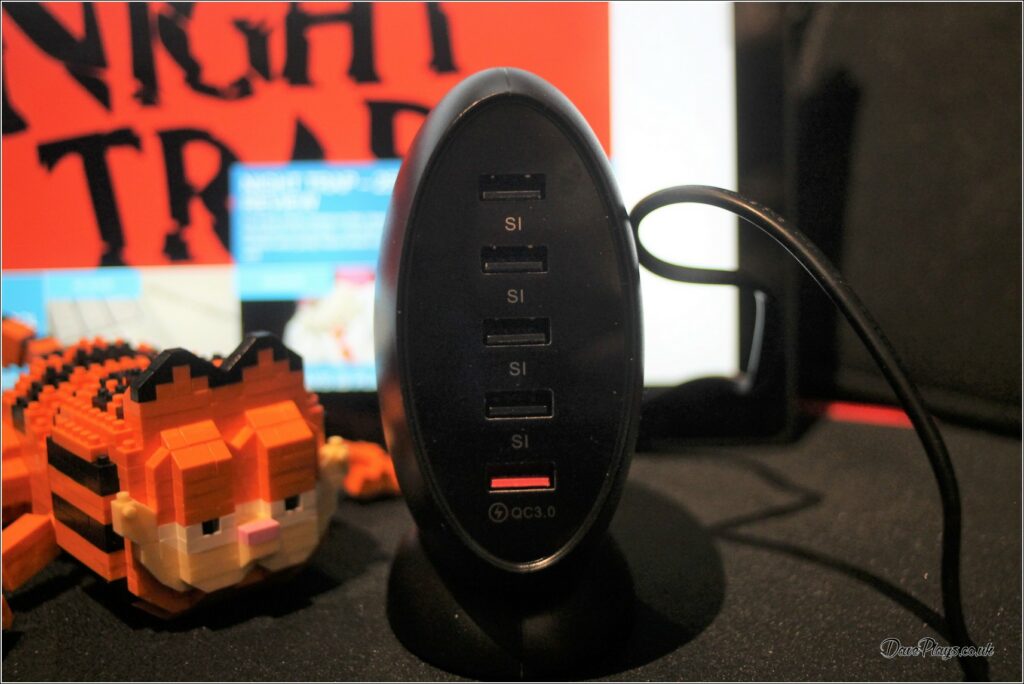 The unit itself is quite compact, and the face has the ports arranged with 4 smart ports and a Qualcomm Quick Charge port on the bottom (if your device supports it) The power cable is a reasonable length and should allow you to place the Jelly Comb charger on a desk relatively easily.
Their is a hole at the back is where the status light lives and their is a smaller hole just in front (where you can push the pin in) so you can turn it off.