Valve launches Steam Broadcasting
Valve and Steam's gaming reach is extending into the now elusive game streaming market. Steam Broadcasting has just been announced and allows you to stream any game you are currently playing within Steam.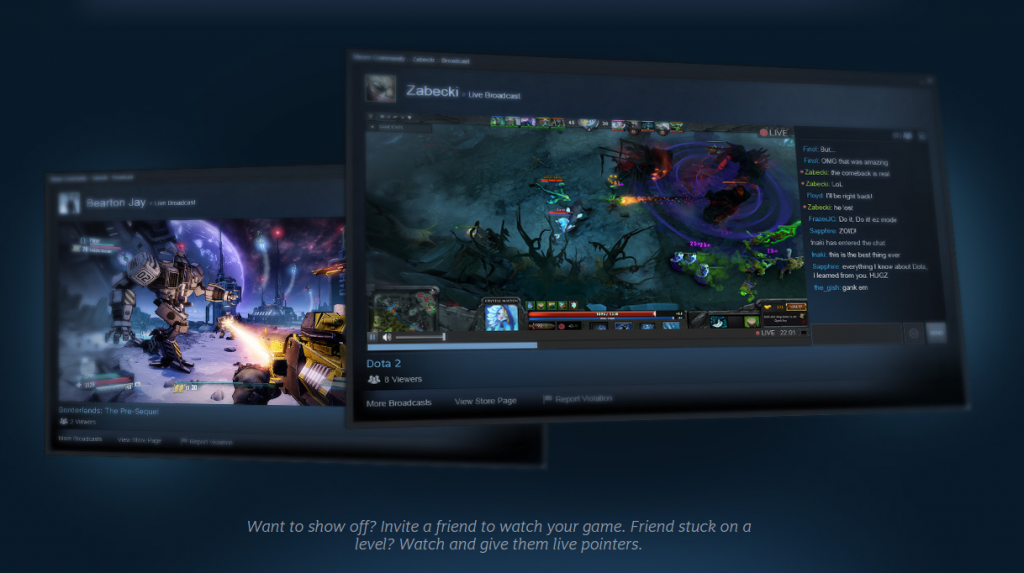 You and your viewers have to join the beta, and when you do an option to view the stream becomes available when you right click your friend. You can set your stream to be public as well, which means that it shows up in the game hub screen. These are just some of the privacy options you can set.
Some of the restrictions make me think that it will not be trying to capture the same market as some of the bigger faces on services such as Twitch or Hitbox. Steam actively prohibits:
Porn, inappropriate or offensive content, warez or leaked content or anything else not safe for work
Discussions of piracy, cheating, hacking, game exploits
Threats of violence or harassment, even as a joke
Copyrighted material
Soliciting, begging, auctioning, raffling, selling, advertising, referrals
Racism or discrimination and abusive language
And whilst not a definitive list it is interesting to see the restriction of advertising and raffling etc which are popular methods to gain more viewers on these other services.
Currently there is no way to save a broadcast which is likely because it is still in beta, also depending on your stream settings, you go live as soon as you start playing your game of choice.
Good things I have heard from friends is that the stream delay is currently shorter than Twitch, and I have observed it to be around 10 seconds.
If you want to sign up, head over to https://steamcommunity.com/updates/broadcasting and click the button at the bottom when signed into Steam.