GAMDIAS Unveil new peripherals!
GAMDIAS, a company whose headphones I reviewed way back when have announced several new entries into its gaming peripheral lineup.
This includes three new Hermes gaming keyboards with a bezel-less design. The P1, M1 and E1.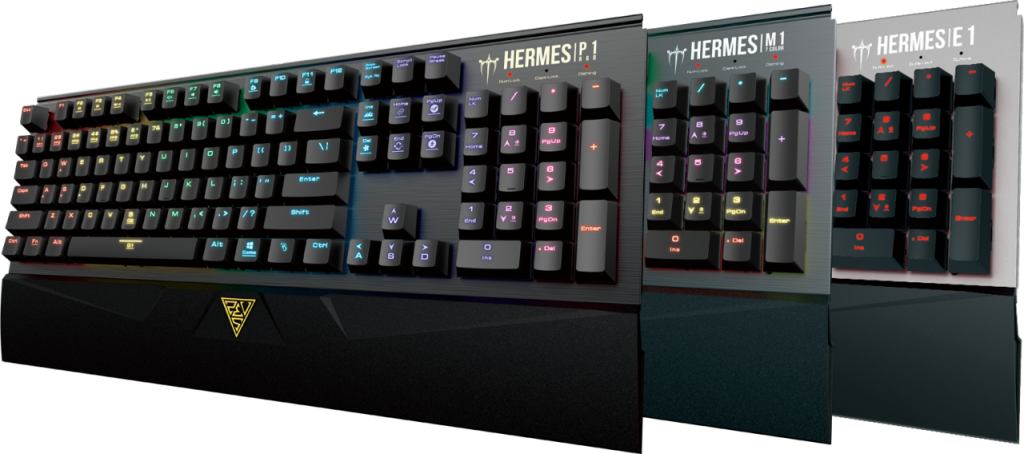 All three come with GAMDIAS certified switches, varying backlight configurations, a detachable wrist rest and of course GAMDIAS' own HERA software for controlling the keyboards functions.
The P1 is the top of the line and features RGB backlighting with a number of lighting modes, six media keys, N-Key Rollover and 1000Hz polling rate to make sure that you never miss a key, it also has 72kb of onboard memory to allow you to store performance and lighting settings. To back this memory up the GAMDIAS P1 is backed up by a Cortex TM-M3 processor.
Alongside this is the GAMDIAS M1 gaming Keyboard. Which is a cut down version of the GAMDIAS P1, it features slightly less memory at 32kb, 21-key rollover and7 colour backlighting with 4 effects. Of course this means that there will be a noticeable limit to your experience with the GAMDIAS M1 but it will be cheaper to offset this.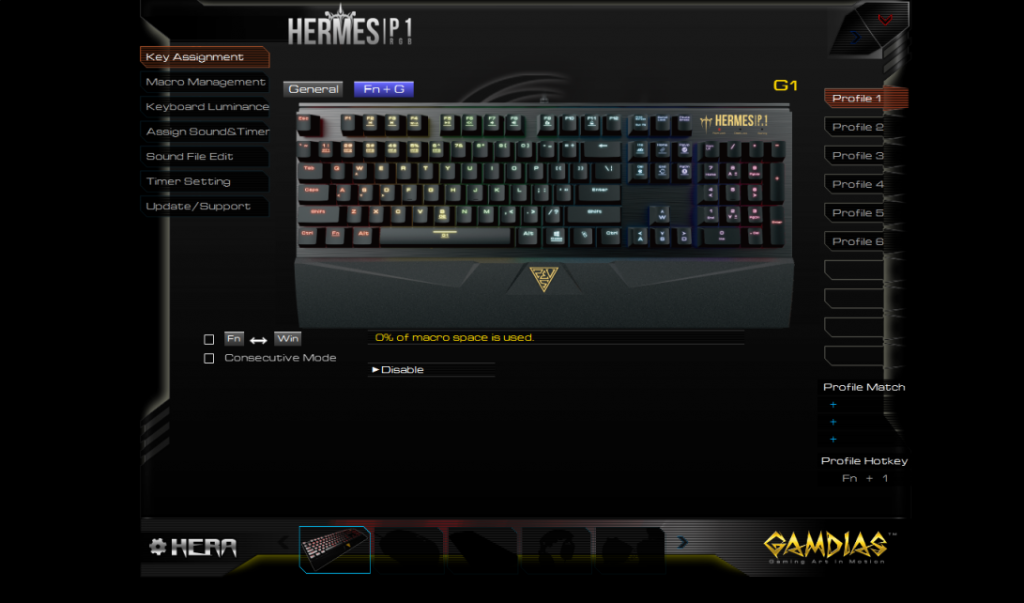 Next up is the GAMDIAS E1 gaming keyboard, which is very similar to the GAMDIAS M1 in its features but only comes with a single backlight option. This is countered by coming as a bundle with a number of other items however and with the GAMDIAS E1 Combo you get a HERMES E1, a DEMETER E2 gaming mouse and a NYX E1 gaming mouse mat.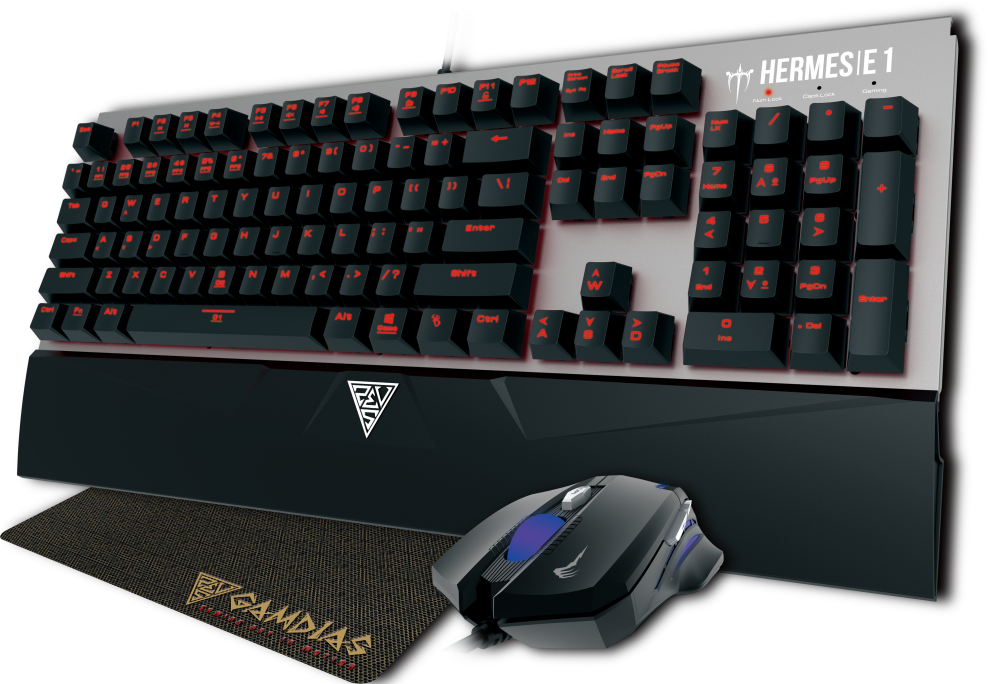 The DEMETER E2 is an optical gaming mouse with a 3200DPI sensor, ambidextrous design and on the fly DPI control. The NYX E1 is a smooth cloth mat which will aim to complement the mouse and is made from long lifespan polymer material.
No uk pricing is available at this time, but in USD the RRP's are HERMES P1: $119 | HERMES M1: $89 | HERMES E1 Combo: $79, so depending on the actual switches used, which are likely to be not Cherry MX, they are strikingly good value. The three are expected to be available from November and are certainly something to be keeping an eye on.