Guide – How to manually update a driver in Windows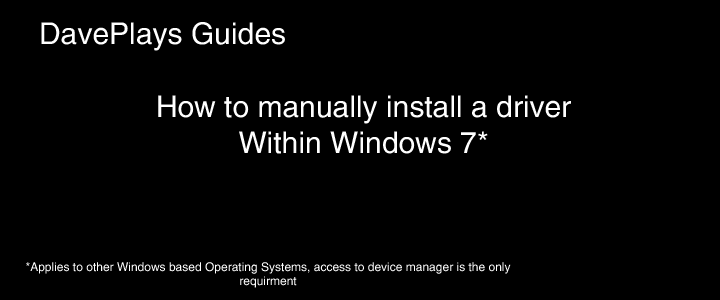 Manually Updating a driver In Windows 7, specifically a wireless card driver.
Have you ever gone to update a driver on your PC only to download a file and it not have an installation program…you haven't? Well I'm going to show you how to do it anyway, as you never know when you might and it's always best to know and not need to, then to need it and not know.
There are many reasons why you would want to update the driver for a device on your PC the main one would be to improve performance but it can be updated to fix issues or problems you are encountering. There is also good reason to update with the driver provided from the maker of the actual components on the card rather than the manufacturer. Drivers from the component manufacturer are often more up to date and generally remove additional configuration utilities that might often cause more issues than they solve.
In this guide I will show you how to update a wireless card driver, specifically on for a TP-Link Wireless card, one that uses a chipset made by a company called Atheros, and rather than using the included TP-Link Driver we are going to use one provided by Atheros.
Now I am going to take for granted the fact that you already have the driver file downloaded and are just looking for information on how to apply it onto your machine. So when you are ready read on….
The first thing we need to do is get to the device manager screen and the way I will show whilst not the quickest is one of the easier ways.
Step 1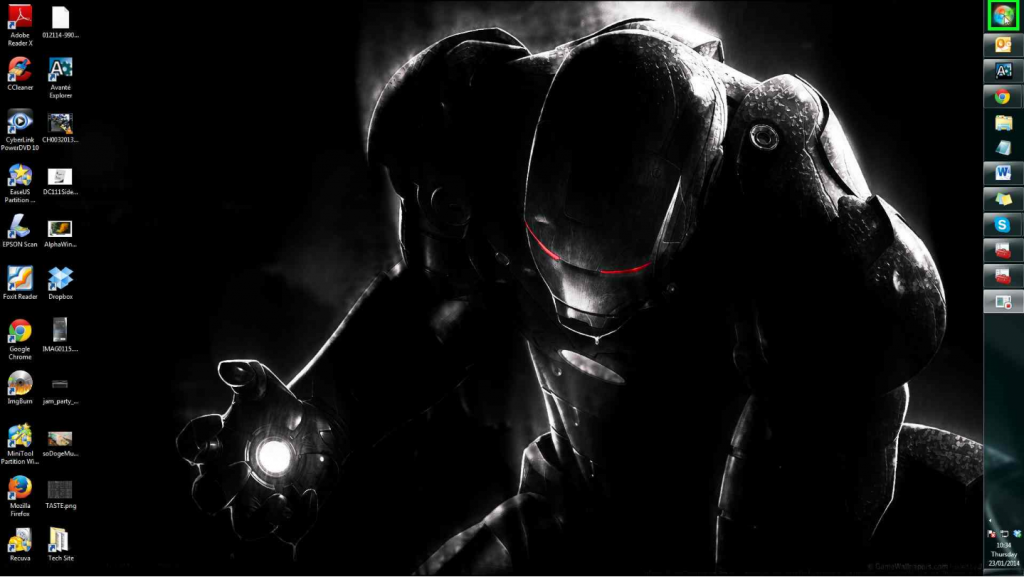 First we want to click start
Step 2
 We then want to click Control Panel
Step 3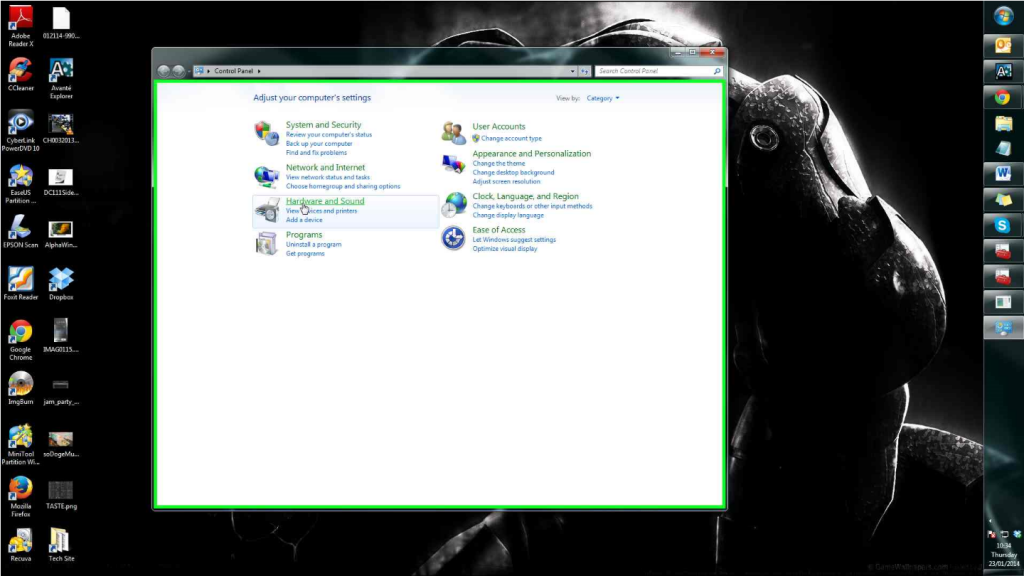 Then click Hardware and Sound
Step 4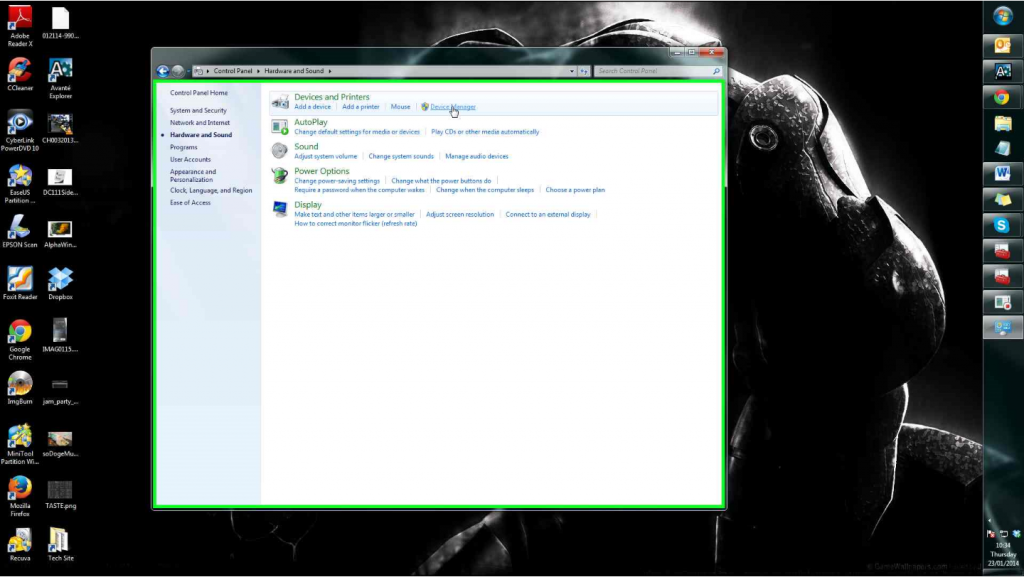 Then click Device Manager, this is the page we want to get to
Step 5
Then when device manager loads, we want to click the little arrow next to Network Adaptors, this guide is specific to this type of device but if you are updating another driver click the arrow next to the device in question
Step 6
In this Example, Windows has already installed an Atheros driver for the item, but it is an old driver and one that can be updated, your device may show up as a TP-Link Wireless Card but the next step remains the same.
Step 7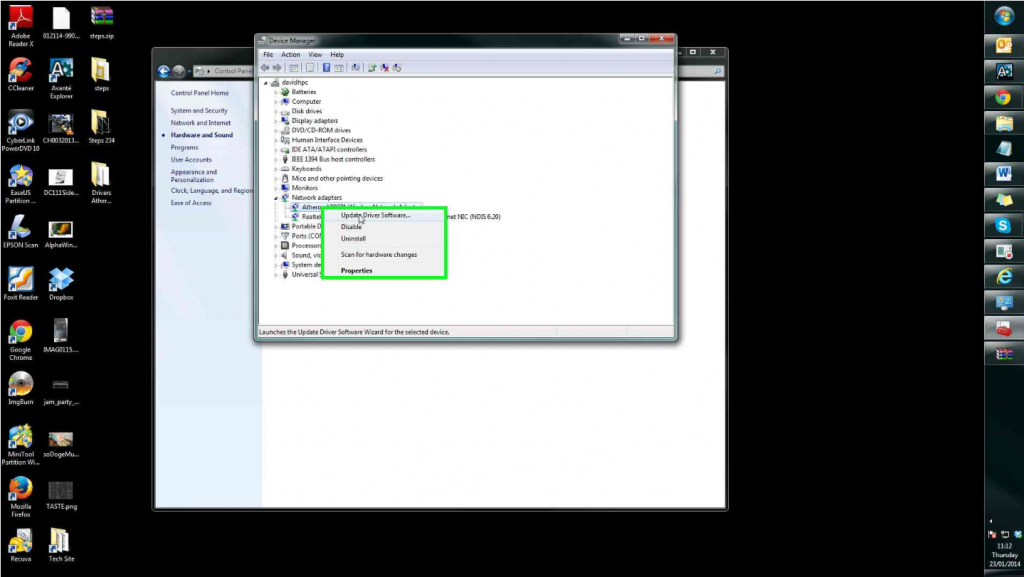 Right click it and select update driver software.
Step 8
In the window that appears select browse my computer for driver software. Ignore the option to search Windows update, especially if Windows has installed the driver itself anyway as it will not be able to update the driver.
Step 9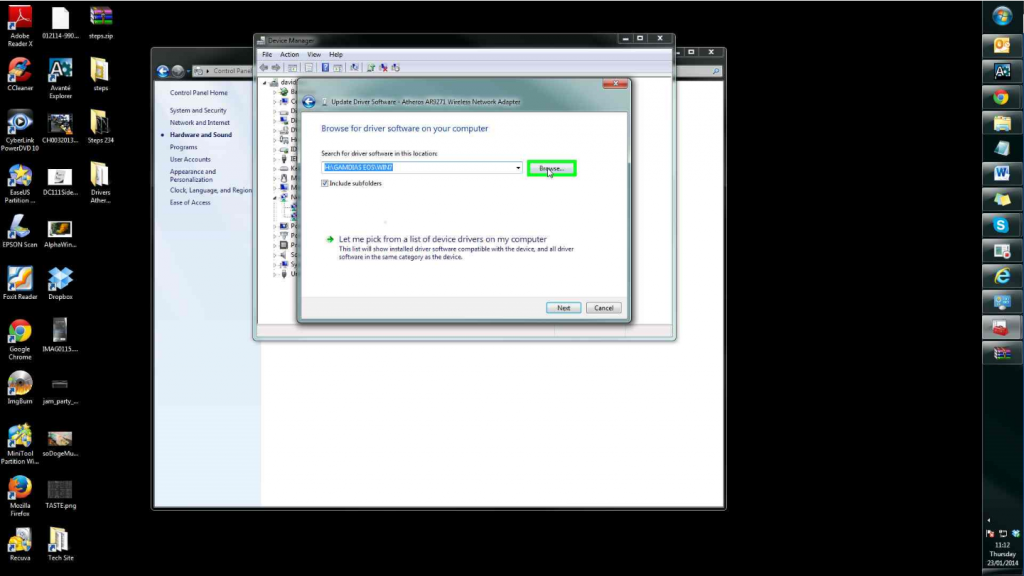 In the next window click browse. We want to point Windows directly to the file in question otherwise it could take quite a while for Windows to search on its own – and there is a chance it may not even find the right file.
Step 10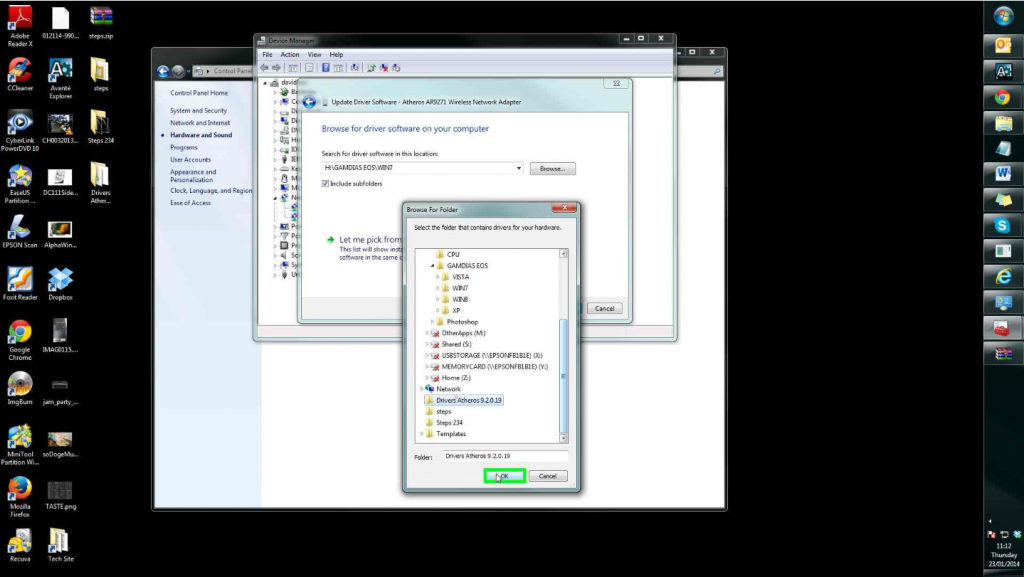 So when you click browse you will want to navigate to the where you have stored your driver files, to make it very easy you can simply place the folder on your desktop, when you click browse you can then scroll to the bottom and the folder should be there!
Step 11
Once you have found your file you can click OK then it should show in the path, you can then click next.
Step 12
As long as the driver is correct, Windows should now install it.
Step 13
Once it is installed there is a chance that the name of the item may change – not in our example though – such as from TP-Link to Atheros but this is fine.
Step 14
And that is it, I didn't want to end on 13 steps so here's a 14th, all the steps outlined above can be used for other devices, which may not have an installation file for their driver packages, like devices and tat from China that generally come with the small mini driver CD for example.
Generally these discs will just have a list of files like this